printer friendly version
In memoriam: Vivienne Caroline Dorrington - 19 June 1958 – 21 April 2020
28 April 2020 News & events
It is with great sadness that we announce the death of our CEO, Vivienne Dorrington, after a long and brave battle with cancer.
Like her father, Ray Beaumont, who founded Technews Publishing in 1985, Vivienne was passionate about business-to-business technical publishing in South Africa and under her leadership the company continued to flourish and grow after she took over the reins from Ray.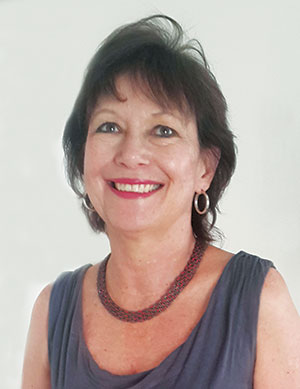 Vivienne Dorrington.
Starting out as a young BComm graduate, Vivienne immediately found her feet in sales, proving to be a knowledgeable and formidable force here. She had an innate curiosity and business insight which she easily translated into workable marketing solutions for her customers and which later stood her in good stead as she led the company. Coupled with tenacity and intelligence, this insight and curiosity usually meant seldom 'switching off' and her passion for work was rivalled only by her love and pride in her children Laura and Michael.
One of her particular work passions was for the magazine Hi-Tech Security Solutions and even after taking over as CEO which obviously meant a change of direction, her passion for sales remained with her as she continued to lead her magazine and mentor the team to follow in her footsteps.
Determined, decisive, yet always compassionate, engaged and gracious, Vivienne was an inspirational leader whose presence, insight and enthusiasm will be sorely missed and it was a privilege to have worked with her and call her our friend. We also know she had tremendous impact on all who knew her and we will all go forward with irreplaceable memories of our tenacious champion.
We salute you Viv, our CEO, our mentor, our friend.
Credit(s)
Further reading:
BMG provides critical engineering support
First Quarter 2020, Bearing Man Group T/A BMG , News & events
BMG has been authorised to provide engineering components and support services to essential service providers during the country's COVID-19 lockdown period. Apart from the supply of necessary engineering 
...
Read more...
---
BI leverages synergies across Hudaco Group
First Quarter 2020 , News & events
Being part of the broader Hudaco Group allows Bearings International (BI) to leverage synergies across a broad range of companies, meaning it can offer a complete product basket at its extensive branch 
...
Read more...
---
IIoT, Industrie 4.0 or 4IR?
First Quarter 2020, Technews Publishing , News & events
We always overestimate the change that will occur in the next two years and underestimate the change that will occur in the next ten: Bill Gates
Read more...
---
Nidec extends warranty on Commander drives
First Quarter 2020, Nidec Industrial Automation Southern Africa , News & events
Control Techniques has launched a free, five-year warranty for its Commander range of general-purpose drives. Anyone who purchases a drive from the Commander range will now be able to register to extend 
...
Read more...
---
Stone-Stamcor boosts Cape Town operation
First Quarter 2020, Stone Stamcor , News & events
In order to enhance its service to its Western and Eastern Cape customers, Stone-Stamcor has embarked on a business improvement project for its Cape Town branch. The new location of the branch will make 
...
Read more...
---
Local finishing for switchgear
First Quarter 2020, Schneider Electric South Africa , News & events
Schneider Electric South Africa has announced that its PIX Easy Air Insulated Switchgear, previously 100% manufactured internationally, will now have a 68% local finishing process, reducing the customer 
...
Read more...
---
Training rigs for Coca-Cola bottler
First Quarter 2020 , News & events
The first on-site Bosch Rexroth pneumatic training rigs have been installed in Africa. The rigs were supplied to Nairobi Bottlers, the base for Coca-Cola Beverages Africa Kenya, by Bosch Rexroth Kenya, 
...
Read more...
---
Lubrication Engineers partners with Umuzi Engineers
First Quarter 2020 , News & events
Lubrication Engineers (LE) has partnered with Umuzi Engineers to tap the potential in new markets. Colin Ford, managing director at LE South Africa, says that Umuzi Engineers will operate as an independent 
...
Read more...
---
Sasol award for Actom Turbo Machines
First Quarter 2020 , News & events
Petrochemical giant Sasol has recognised Actom Turbo Machines with one of its top 2019 awards for exceptional service in repair, refurbishment and ongoing maintenance. Actom Turbo Machines is the only 
...
Read more...
---
Hytec Hydraulics Botswana opens service centre
First Quarter 2020 , News & events
Hytec Hydraulics Botswana recently officially opened its service centre in Gaborone. Tillmann Olsen, CEO for Bosch Rexroth South Africa, said the company is the largest manufacturer and supplier of hydraulic, 
...
Read more...
---