printer friendly version
The role of hydraulics and pneumatics in smart mining technologies
Third Quarter 2020 Editor's Choice Pneumatic systems & components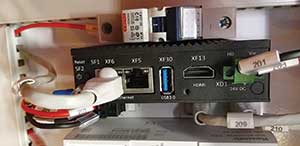 The contribution of hydraulic and pneumatic systems to productivity in the worldwide mining industry is beyond measure. The Internet of Things (IoT) has enabled smart mining technologies and brought Industry 4.0 to the mining sector. It is imperative that hydraulic and pneumatic systems and applications keep abreast of smart industry developments to better serve the 21st century requirements demanded by modern mining.
Historically, the implementation of smart technologies in the hydraulic sector was met with caution. While hydraulic OEMs need to find ways to keep abreast as smart technologies develop, there are different rates of development among the air and fluid power industries within the mining sector. This is the view of Bosch Rexroth South Africa pneumatic and hydraulic experts.
Pneumatic and mechanical linear motion controls are used more commonly in production factories, so more technology has been invested in these sectors. The upshot is enhanced system monitoring and production improvements. While all system monitoring devices are available to the hydraulic industry, most of these have not been implemented. "Hydraulics has traditionally been seen as a robust operation used more often in extreme conditions," says business development manager, Klaus Marggraff.
Associated costs
Another factor contributing to lack of system monitoring devices in hydraulic applications is the cost. Monitoring a hydraulic system is an expensive process and adds to an already expensive outlay. Because of this, many plants opted to monitor only the critical portions of their hydraulic systems.
In addition, hydraulic systems in many South African plants are obsolete. They have been subjected to sub-standard maintenance, resulting in increased production costs. In the past, data in these plants was stored on control room scada systems, where the information was used primarily to set machine alarms and trip switches. Data monitoring was conducted only occasionally and the information obtained used only to analyse failures.
Retrofitting sensing technology to existing hydraulic systems (brownfield IoT integration) and establishing a collecting gateway to upgrade systems to current monitoring methods are being explored by Bosch Rexroth and a client. "The collecting gateway gathers and transfers information which can be used to visualise performance and alert machine operators to any system anomalies," Marggraff says. "Brownfield IoT integration solutions can be costly and do not offer immediate results, so any savings from problems prevented are measured on a long-term basis only. However, as this technology becomes more refined and widely used, the cost decreases and is already beginning to fall."
Predictive maintenance, enabled by usable data from monitoring and measuring hydraulic, pneumatic and automation system performance, reduces component and downtime expenditure. From oil contamination and oil level sensors to temperature, position and vibration sensors, Bosch Rexroth has all the required instrumentation for data monitoring and its transfer to a plant's operations. All information is filtered and can be transferred to various layers of management, from the foreman through to the production manager via the IoT.
Solutions and gateway products
Bosch Rexroth supplies the full range of available monitoring devices, packages the information and transfers it to the user at any location worldwide using available communication systems. Developing specialised applications that work with the BODAS environment is at an advanced stage and applications which are open to customer specifications, report on mobile units' targeted systems in the mining sector.
"The onus is on the equipment suppliers to introduce and implement the technology," Marggraff stipulates. "Although the technology is no longer new, gathered information must be converted into useable information for end users. This is where gateway products, currently aimed at working non-invasively alongside existing systems, aid customers entering the Industry 4.0 market."
To this end, Bosch Rexroth has introduced its new range of cntrlX products. Developed specifically for Industry 4.0 IoT systems, they can be used in conjunction with existing Wi-Fi installations to transfer data, which enables users to make more informed decisions regarding their maintenance strategies.
Smart mining projects
Hytec South Africa has various smart mining technology projects underway. One of these is the installation of a simplified monitoring system onto hydraulic mining shovels, which is being tested to determine if recorded data is accurately communicated to end users. The results will be used to demonstrate the technology and implement its use in other mining equipment.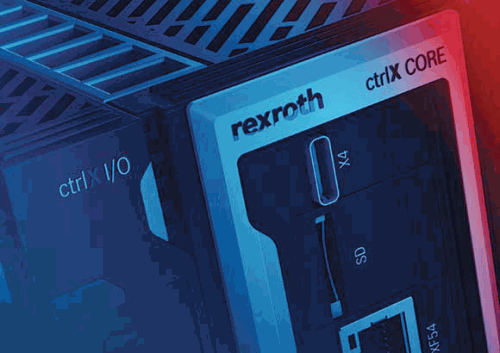 Similar projects underway include implementing the technology on a ladle control system on a Mozambique mine and condition monitoring for a mobile machine on a Botswanan mine. For each of these projects, tailor-made solutions that deliver specific results have been provided. Hytec is also undertaking scope definition studies on open cast mines in South Africa's platinum sector to further develop, shape or customise its smart technology offerings.
"There has been a lot of hype regarding predictive maintenance," Marggraff points out. "These projects are new only in the sense that it is not a standardised approach, but a tailor-made offering that enables plants to receive information live. The instantaneous receipt of data allows plant managers and operators to optimise production processes and rectify potential faults before they occur. This information facilitates accurate fact-based decisions on service extension intervals and early maintenance interventions."
The biggest Industry 4.0 challenge facing the hydraulic and pneumatic sectors is transferring acquired information to end users in a user-friendly format at an acceptable cost. Each plant's requirements must be customisable to take full advantage of the investment. Bosch Rexroth hardware with regards to IoT capabilities is built on the Linux operating system, which offers familiarity to developers and installers, and allows them to create their own processes.
Costs and benefits
Integrating and implementing these systems should never outweigh the savings achieved when machine improvements and production rates increase. "Returns on systems like these are not immediate," Marggraff reminds us. "Because of this, many potential clients have difficulty believing the extent of savings incurred when avoiding breakdowns."
Ideally, smart technology systems must be implemented in the feasibility study phase of a project to acquire accurate project costs. Adding smart technology to systems only after the feasibility study means a plant runs the risk of having insufficient funds to implement the required technology. "Once our full range of cntrlX products has been rolled out, we foresee a more structured advance in this field of technology," he adds.
Bosch Rexroth's comprehensive product offering can be used for numerous applications. Various IoT devices can be connected to device portals, incorporating IoT gateway software. This enables information to be transferred for distribution to a cloud or directly to a plant's server. Distribution is undertaken using the PR21- 43 modules or the RCU controllers, which are suitable for the mobile market.
"These devices facilitate the gathering of predictive maintenance, data analysis, visualisation and notification, optimisation and machine intelligence," he continues. "Any third party software, from simple reporting to complex AI systems, can be used with the gateway technologies. Bosch Rexroth has developed its own software products ranging from simple local monitoring software called IoT Insights to high end cloud-based reporting services like Nexeed Production Performance Manager."
Implementing IoT for African mining
Bosch Rexroth's strategy to implement IoT systems into the South African marketplace is two-fold: invest in equipment; and have it certified for use in South Africa (while ensuring ICASA compliance). "It is important that the equipment is suitable for local applications, providing workable solutions for our market conditions," says Marggraff. "There is a lot of development still required to ensure that this equipment can be implemented and used correctly."
"Systems usually have to be highly customised to be effective, and this is one of Bosch Rexroth South Africa's specialities. Applying smart systems that have worked well in developed countries to the African market has been both challenging and rewarding. We are committed to helping the African mining sector achieve world-class smart mining technology, and will work with mines and plants to ensure they receive the solution best suited to their requirements," he concludes.
Further reading:
The top three reasons cylinders fail
Parker Hannifin - Sales Company South Africa Editor's Choice
Cylinder operation requires precise fluid pressure on both sides of the piston. If a seal breaks down and allows fluid to leak from one side of the piston to the other or out of the cylinder altogether, 
...
Read more...
---
Rugged, reliable electro-hydraulics
Axiom Hydraulics Editor's Choice
From simple switching valves to sophisticated closed-loop control, Sun's line of E-H products powers your most demanding applications.
Read more...
---
What you should know about air preparation
Editor's Choice
Compressed air quality has three potential problem areas to consider: particles, water and oil.   
• Dust and other airborne particles: The compressed air leaving the compressor room, which has already 
...
Read more...
---
Superconductivity for aircraft
Editor's Choice Other technologies
In 1911, Dutch physicist Heike Kamerlingh Onnes found himself preoccupied with one question: what happens to the electrical conductivity of pure metals at very low temperatures? During an experiment, 
...
Read more...
---
Yaskawa steps into the future
Editor's Choice Robotics & Mechatronics
Crackett says that Yaskawa Southern Africa has installed more than 2500 Motoman robots. The company's main target market is automotive, having cut its teeth here when Terry Rosenberg first started up 
...
Read more...
---
Cool move for rotor hubs
Editor's Choice Electrical switching & drive systems & components
At the company's new Mechatronic Competence centre, machine houses and rotor hubs are produced for the entire Enercon range of products. After painting, the large volume cast bodies of the rotor 
...
Read more...
---
How to embrace the benefits of smart pneumatics
Emerson Automation Solutions Editor's Choice Pneumatic systems & components
Understand how this challenge creates opportunities
It is important to consider how insights from data can help end-users react to real-time events or even predict the future. For example, the Emerson 
...
Read more...
---
PC-based control runs the stage machinery for Rigoletto
Beckhoff Automation Editor's Choice Electrical switching & drive systems & components
In the production, the court jester Rigoletto becomes a clown. Only the head, encircled by a wide collar, and the hands of the gigantic clown protrude from the lake. Eventually the clown becomes the victim 
...
Read more...
---
Robotics and the potential for the lights-out factory
Omron Electronics Editor's Choice Other technologies
However the 100% automated, fully lights-out factory is not a realistic goal for a large proportion of manufacturing businesses currently operating. A key reason is that manufacturing needs people. Human 
...
Read more...
---
Energy from the power of the moon
SKF South Africa Editor's Choice Shaft power components
It is intended to help reduce climate-damaging CO
2
emissions, slow down global warming and thus build a more sustainable future for generations to come. With the help of modern technology from SKF, 
...
Read more...
---