printer friendly version
Remote commissioning for sugar mills
17 September 2020 Electrical switching & drive systems & components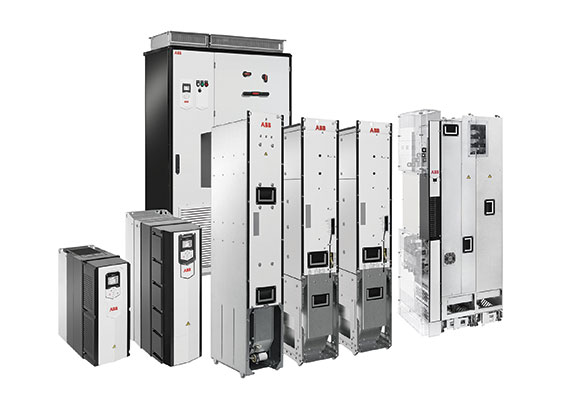 Virtual commissioning can be used in a number of different ways without working with physical assets and has several benefits for customers. This technology has the potential to improve operations in nearly any production or manufacturing environment, giving any company a competitive edge.
Three 1,2 MW ACS880 mill drives and one 355 kW regenerative batch centrifugal drive were recently remotely hot commissioned at Illovo Sugar Africa's biggest southern African mills at Nakambala in Zambia and Ubombo in Eswatini.
These drives were to be commissioned under load in April at the start of the crushing season. However, ABB's southern African service team was unable to gain access to the sites after the South African and subsequent Eswatini lockdowns were implemented.
Illovo Sugar Africa had previously awarded the variable speed drive (VSD) contract to ABB for the modernisation of its mills and centrifuges. Included in the scope was ABB's remote monitoring solution, a condition-based maintenance service that predicts when drive components need replacing.
With operations extending to remote areas across the sub-Saharan African region, condition-based maintenance provides precise, high quality data that enables the delivery of an efficient, targeted maintenance programme. Analysis is easier and faster, and maintenance activities are planned based on actual need.
Sugar centrifuge applications require one of the highest cyclic overload requirements in industrial motor control. ABB's superior motor control algorithm, Direct Torque Control (DTC) in the ACS880 drive, ensures superior response time to setpoint change/load rejection. The ACS880-17 regenerative drive uses the DTC algorithm on both the motor control inverter and the regenerative supply unit, ensuring excellent motor control performance as well as clean and reliable loading on the supply.
These unique control elements of the ABB drive help equipment owners achieve the shortest possible cyclic time, which ultimately results in a high production capacity from the same machine. Not only did the drives exceed the performance on the application, but they also offered a common technology platform across the range.
The easy to configure software and user-friendly HMI made it simple for the on-site users to navigate through the drive to extract vital application data, while the use of ABB's unique DTC motor control platform allowed for easy integration with the existing non-ABB motors on site.
Remote commissioning for these mills required an on-site network to be set up, which was installed remotely by the site personnel under the direction of the ABB service engineer. The remote monitoring hardware, part of the ABB Ability Remote Services for Drives product suite, was set up during the installation supervision phase by the ABB drives service department in anticipation of the wet commissioning.
Set-up and tuning of the drives under full load were successfully achieved via a stable NETA-21 VPN connection to the customer LAN. The batch sugar centrifuge is a special application demanding precise parametrisation under load due to very high inertia and high cyclic loading with full regenerative capabilities. The mill tuning under load demands high intermittent overloading and verified no resonances or torque pulsations.
In today's sugar industry, constantly increasing competition and growing pressure for higher efficiency are forcing producers to find new ways to achieve long-term success. ABB's solution, a combination of VSDs, motors, gearing and bearings, is indispensable for key processes such as cane milling or beet slicing, extraction and crystallisation, and plays a critical role in generating energy savings, improving productivity and reducing costs.
An extremely happy and satisfied customer was able to start up these essential food services plants without any downtime due to the lockdown. The current partnership between ABB and Illovo Sugar Africa ensures high productivity at its plants and efficient maintenance planning. It also avoids unplanned downtime while maximising the life of the equipment. Illovo, Africa's biggest cane sugar group, has commended ABB for its proactive approach, solution and commitment.
For more information contact Michael Wachter, ABB South Africa, +27 10 202 6001, michael.wachter@za.abb.com, www.abb.com
Further reading:
Helping farmers free up energy
Fourth Quarter 2020, Danfoss , Electrical switching & drive systems & components
In recent years, South African energy security has been constrained, while also being recognised by the Development Bank of Southern Africa as a water-scarce country. The importance of energy efficiency 
...
Read more...
---
Condition monitoring using the drive as a sensor
Third Quarter 2020, Danfoss , Electrical switching & drive systems & components
Variable speed drives have been used for over half a century, with the main advantage being the reduction of electrical energy use. With the advance of Industry 4.0, the role of the drive moves from that 
...
Read more...
---
Festo Simplified Motion Series electric drives designed for simple movements
Fourth Quarter 2020, Festo South Africa , Electrical switching & drive systems & components
The Simplified Motion Series integrates all the elements of standard electric drive solutions into a single package for simple motion tasks such as repositioning, aligning, feeding, sorting, clamping, 
...
Read more...
---
VSDs improve energy efficiency on farms
Fourth Quarter 2020, Danfoss , Electrical switching & drive systems & components
"Farming operations are not only facing the challenges of the COVID-19 pandemic, which has affected every industry globally, but farmers also need to cope with power supply limitations and the rising 
...
Read more...
---
Lubricant and feed gear pumps
Fourth Quarter 2020, Bearing Man Group T/A BMG , Electrical switching & drive systems & components
BMG's range of Steimel lubricant and feed gear pumps – the SF series – are used mainly on oil lube systems in mines, steel works, power stations and general industry. "SF heavy duty pumps, which 
...
Read more...
---
Extending wind turbine service life
Fourth Quarter 2020, Beckhoff Automation , Electrical switching & drive systems & components
One way to prolong service life beyond the design life is to reduce the load on the main components. For instance, a 10% reduction in damage-equivalent load at the rotor blade root results in a 50% longer 
...
Read more...
---
Drive configuration made easy
Fourth Quarter 2020, Nidec Control Techniques , Electrical switching & drive systems & components
Nidec Control Techniques prides itself on offering free software for commissioning, optimising and monitoring drive/system performance. "If you have already purchased our hardware, why should you have 
...
Read more...
---
What is adaptive acceleration control?
Fourth Quarter 2020, Elettronica Santerno South Africa , Electrical switching & drive systems & components
Adaptive Acceleration Control (AAC) is a new soft start control type that allows the selection of different acceleration and deceleration profiles according to application needs. Soft starters offer a 
...
Read more...
---
Powerful technology packages for motion control and CNC
Fourth Quarter 2020, Siemens Digital Industries , Electrical switching & drive systems & components
Siemens is launching three powerful technology packages exclusively for the CNC Sinumerik One. The Sinumerik One Dynamics packages are One Dynamics Operate, One Dynamics 3-axis milling and One Dynamics 
...
Read more...
---
Never say no to a challenge
Fourth Quarter 2020, Omron Electronics , Electrical switching & drive systems & components
High speed seed counting and packing solution - a first in South Africa.
Read more...
---