printer friendly version
BI is a critical supplier to sugar mill
28 September 2020 Shaft power components
From the growing of sugar cane on the agricultural side to sugar refineries on the production side, Bearings International (BI) plays a key role in this important economic sector. Typical solutions provided relate to the conveyor equipment used to move a cane through all the stages of processing required to extract the sucrose, to the final movement of the waste by-product used as a combustible fuel source for the boilers. Reliable conveyor systems are critical for sugar mills to maintain productivity, as any stoppages have a knock-on effect on the entire process.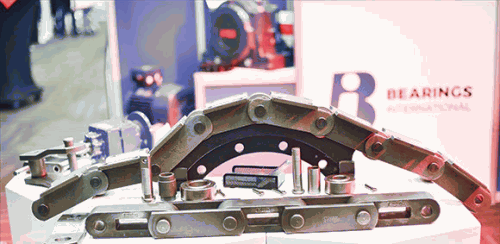 "Mill operations are dynamic in nature, with so many stages being interdependent. Hence the production time that can be lost is substantial. It also takes a meaningful period to get a mill up and running again and its throughput balanced," says Durban branch manager, Nick Allanson. "Here BI focuses on stocking loose components, which play an important role in servicing the sugar industry. Without loose components, we do not have the flexibility necessary to respond timeously to the demands of a particular sugar mill," he explains.
Loose components are vital for the refurbishment of used chains and extending the life of chains is essential in reducing the operational costs of sugar mills. Allanson adds that every year in the off-crop season chains are sent to the Durban facility for stripping, inspection, refurbishment and reassembly.
However BI can also conduct on-site inspections of chain conveyor equipment.
For more information contact Bearings International, +27 11 899 0000, info@bearings.co.za, www.bearings.co.za
Further reading:
Solutions for shipping
Fourth Quarter 2020, SKF South Africa , Shaft power components
When a ship is out at sea, outside support is a long way off and rough seas present extreme working conditions. Equipment reliability and flexibility is therefore paramount. SKF's marine solutions encompass 
...
Read more...
---
Spherical roller bearings take the guesswork out of mounting
Fourth Quarter 2020 , Shaft power components
The Dodge ISN Safety Mount spherical roller bearings from ABB, distributed by Bearings International (BI), feature a patented integral adaptor mounting and removal system that makes it easy to install 
...
Read more...
---
New-generation soft seated butterfly valves
Fourth Quarter 2020 , Shaft power components
Valve specialist GEMÜ has redesigned its tried and tested butterfly valves and now offers the GEMÜ R480 Victoria in wafer version. Thanks to its flow-optimised and sleek disc design, the redesigned butterfly 
...
Read more...
---
High quality, price-competitive bearings
Third Quarter 2020 , Shaft power components
Various market segments have responded positively to the launch of products from Craft Bearings by Bearings International (BI). "The first stock consignment was not affected by the Covid-19 crisis. All 
...
Read more...
---
How to avoid bearing failures with proper lubrication
Third Quarter 2020 , Shaft power components
Bearings are a fundamental component of mechanical equipment and centre on the idea of reducing rolling friction to allow parts to move without being destroyed. Reducing friction can contribute to higher 
...
Read more...
---
Cummins ReCon parts a cost-effective alternative
Third Quarter 2020 , Shaft power components
Cummins ReCon parts are not just repaired or rebuilt, but are remanufactured to meet or exceed your engine's original specifications for performance, reliability and durability. These parts also include 
...
Read more...
---
The smart connection
Second Quarter 2020 , Shaft power components
Powermite's Molex GWConnect heavy duty connector portfolio includes industrial connectors (including multipole), inserts, aluminium enclosures and more than 6000 complementary products. All components 
...
Read more...
---
Upgraded grid couplings
Second Quarter 2020, Bearing Man Group T/A BMG , Shaft power components
BMG has extended its range of power transmission components to include its recently upgraded Fenagrid Premium grid couplings. These taper grid steel flexible couplings accommodate angular, parallel and 
...
Read more...
---
No weak links in this energy chain
Second Quarter 2020 , Shaft power components
EKD energy chain from Powermite ensures seamless operation of cranes, milling and boring machines as well as other mobile equipment through the reliable and cost-effective protection of cable, hose and 
...
Read more...
---
Brakes for nuclear plant's spent fuel crane
Second Quarter 2020 , Editor's Choice, Shaft power components
The removal and disposal of spent fuel rods from a nuclear reactor is an extremely precise and controlled process. Used fuel rods are placed at the bottom of a spent fuel pond to begin a process of cooling 
...
Read more...
---