printer friendly version
Hybrid bearings for wind farm
First Quarter 2021
Shaft power components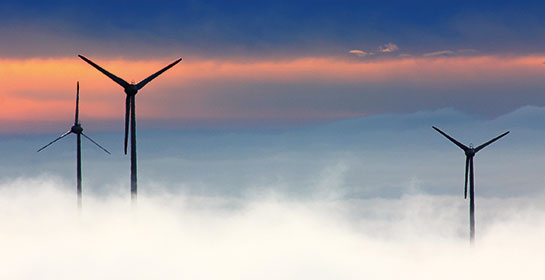 SKF's Renewables Segment team was instrumental in securing an order for the supply of three hybrid bearings which deliver improved reliability and uptime for a customer operating a wind farm in the Western Cape.
The customer is responsible for the operation of nine wind turbines in the Western Cape and a further sixty in the Eastern Cape, and enquired about replacement bearings for its wind turbine generators. Sales engineer, Zachry Viljoen, explains that they received an RFQ for a standard bearing but after SKF's Customer Service and Renewables Segment teams did their due diligence, they discovered that these particular generators are notorious for bearing damage caused by current leakage.
"We came up with a much better bearing solution for our customer in the form of a hybrid bearing which offers a host of added benefits. The highly superior design of this bearing solves the issue of damage caused by current leakage (pitting) on the bearing raceways, subsequently preventing premature bearing failure. In addition to improved operational reliability of the asset and extended equipment life cycle, our customer will also benefit greatly from reduced downtime of the turbine, delivering substantial savings on maintenance," he adds.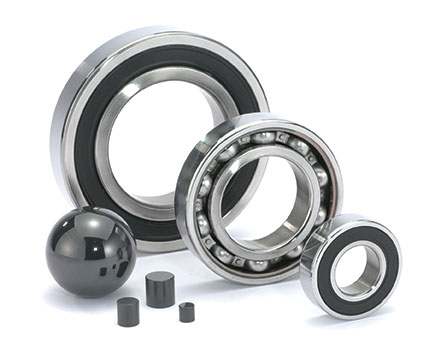 Viljoen explains that current passing though the bearings would cause a spot-welding effect between the rolling elements and the raceways in traditional steel bearings. These break off during movement, damaging the internal surfaces of the bearing and reducing operating life. Instead of the conventional steel rolling elements, the hybrid bearing makes use of silicon nitride rolling elements that do not conduct electricity, therefore electrically insulating the bearing.
It is these insulating properties that ensure resistance to damage caused when current passes through the bearing. Viljoen also points out that the lower coefficient of thermal expansion of the silicon nitride rolling elements is taken advantage of by leveraging off the quality and precision of SKF's bearing steel raceways, resulting in a bearing that has lower internal friction and an increased stiffness. Additional benefits of hybrid bearings include resistance to wear caused by solid contaminants and false brinelling (permanent indentation of a hard surface).
"This project pays tribute to SKF's renewed efforts in early 2019 to apply a segment-focused approach in the southern African market, which led to the official establishment of a four-strong Renewables Segment team in June 2020. By combining SKF's collective technical expertise, we were able to offer the best value adding solution to our customer," concludes Viljoen.
For more information contact Samantha Joubert, SKF South Africa, +27 11 821 3500, samantha.joubert@skf.com, www.skf.com
Credit(s)
Further reading:
Bearing solution for demanding applications
Shaft power components
The latest bearing solution for arduous and demanding industries has been launched by Bearings International (BI). The new Rexnord RN series of metric bearings offers cutting edge design with unmatched 
...
Read more...
---
Power transmission components
Bearing Man Group T/A BMG Shaft power components
BMG's comprehensive range of Tsubaki encompasses pin gear drive units that replace conventional gear rack systems. Tsubaki standard series (steel) and the S series (stainless steel) pin gear drive units 
...
Read more...
---
Spherical roller bearings for continuous casting
Shaft power components
The bearings used in continuous casting machines have to endure arduous operating conditions that include high temperatures, heavy loads, ultra-low speeds, water/water vapour and scale. As a result, bearing 
...
Read more...
---
Energy from the power of the moon
SKF South Africa Editor's Choice Shaft power components
It is intended to help reduce climate-damaging CO
2
emissions, slow down global warming and thus build a more sustainable future for generations to come. With the help of modern technology from SKF, 
...
Read more...
---
ML based predictive maintenance
SKF South Africa Other technologies
Read more...
---
Spindle screw pumps
Bearing Man Group T/A BMG Shaft power components
BMG supplies and supports the full range of SEIM spindle screw pumps, flow meters and in-line relief valves. "These robust pumps and related products – which are manufactured to stringent quality specifications 
...
Read more...
---
Complete solutions for the mining value chain
Shaft power components
Bearings International (BI) has products for the entire mining value chain, from the beginning of mining operations to their end of life. This encompasses all types of mining operations, from opencast 
...
Read more...
---
Common gear problems to look out for
Shaft power components
Like any mechanical element, gears are subject to wear and if this is not addressed, even failure. Callum Ford, national marketing manager at Lubrication Engineers (LE) South Africa, says that during 
...
Read more...
---
Components for submerged chain conveyors
Bearing Man Group T/A BMG Shaft power components
BMG's extensive power transmission range encompasses HEKO conveyor components, including round link chains which have been designed for dependable use in many harsh environments. "High wear-resistant 
...
Read more...
---
The unforeseen costs of counterfeit bearings
Shaft power components
Downtime, consequential damage, reduced lifespan, poor performance and safety are just some of the dangers of using counterfeit bearings, which are increasingly prevalent across South African industry, 
...
Read more...
---