printer friendly version
The unforeseen costs of counterfeit bearings
Second Quarter 2021
Shaft power components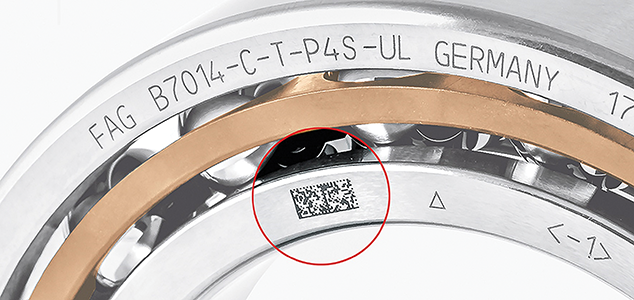 Downtime, consequential damage, reduced lifespan, poor performance and safety are just some of the dangers of using counterfeit bearings, which are increasingly prevalent across South African industry, warns Andrew Altree, product manager at Bearings International (BI). Major bearing brands distributed by BI include FAG and INA.
Customers sometimes think they can nab genuine parts in a closing sale, without realising that they might just have acquired counterfeits in the search for a quick bargain. Another factor is availability, which is normally subject to lead times due to the complex processes involved in bearing manufacturing.
Altree stresses that while counterfeit bearings seem to originate mainly from China, they are not limited to this source. "We know that counterfeits are brought to market using many ways to veil the real origin of the goods. These counterfeits are normally readily available and actively marketed by the counterfeiters. As far as we know, the production standards in most cases are far lower than the original products," he adds.
He warns that counterfeits are not covered by any warranty offered by the brand owner. This negatively impacts service contracts. In addition, there are severe negative health and safety implications when installing counterfeit bearings. Installers and suppliers of these counterfeit products could face legal action and be held liable criminally and financially. BI works closely with brand owners with regard to authentication services and providing accurate information.
Further reading:
Ball screws with nut cooling
Editor's Choice Shaft power components
The machine tool industry uses ball screws to convert the rotary motion of an electric motor into linear motion. Very often, the positioning accuracy, as well as the travel speed and acceleration, have 
...
Read more...
---
Match and Tag for high accuracy in paired chain
Bearing Man Group T/A BMG Shaft power components
Modern machinery often requires chains of precisely the same length to be used in pairs or other multiples. For these applications, BMG specialists recommend Tsubaki Match & Tag chains, which guarantee 
...
Read more...
---
Draw-wire mechanisms for encoders
ifm - South Africa Shaft power components
Draw-wire mechanisms for encoders are the ideal choice when positions must be accurately determined over straight lines. Examples of their use range from short distances, for example with scissor lifts 
...
Read more...
---
New series of metric roller bearings
Bearing Man Group T/A BMG Shaft power components
BMG's bearings portfolio extends from precision miniature bearings used in machine tools and electronics applications to giant-size bearings that meet high demands in steel and mining. This range has 
...
Read more...
---
Coupling considerations for designers
Shaft power components
For designers, spending time selecting the perfect coupling may be low on the priority list. However, ensuring an efficient and reliable connection between two shafts is paramount for system reliability 
...
Read more...
---
Bearings drive cost-saving in food plants
Shaft power components
NSK's Life-Lube bearing units are proving increasingly popular in the food and beverage industry and with good reason. These advanced bearings combine the corrosion-resistant properties of Silver-Lube 
...
Read more...
---
High strength friction transmission belts
Bearing Man Group T/A BMG Shaft power components
BMG supplies a wide range of power transmission components designed to enhance efficiency and safety in the food and beverage sector. Included in this portfolio are Fenner high strength friction transmission 
...
Read more...
---
Power transmission solutions for the sugar sector
Bearing Man Group T/A BMG Shaft power components
BMG plays a critical role in the sugar sector, not only during the operational period of sugar production, but also in off-crop seasons, when maintenance and refurbishment on sugar farms and at mills 
...
Read more...
---
New optimised quick coupling series
Parker Hannifin - Sales Company South Africa Shaft power components
Parker Hannifin has launched the new optimised FEM Quick Coupling Series which offers an increased working pressure up to 350 bar and a decreased pressure drop for better flow properties. The revised 
...
Read more...
---
Spherical roller bearings for tough environments
Shaft power components
Unforeseen bearing failures in production-critical machines and equipment can prove extremely costly in replacement parts, labour and downtime. This problem becomes worse in contaminated environments 
...
Read more...
---