printer friendly version
From the editor's desk: Watch this space
Second Quarter 2021
News & events
Space adventures capture our imagination − the thrill of space exploration never goes away − and this issue of Motion Control has a couple of articles relating to the ground-breaking exploits of NASA's latest Mars Rover expedition. I have been following in awe as these little vehicles push the boundaries of human achievement.
Perseverance touched down on Mars in February after traveling 480 million km in its six month journey. This was the most difficult Mars landing ever attempted. For the first time ever, NASA captured video of a rover landing on the surface of Mars after dropping down at 1500 km/hr, as well as audio of the wind whistling past on the ground. Perseverance topped this off by clicking a selfie using a camera on the end of its robotic arm.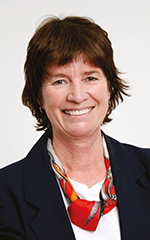 Kim Roberts.
Its main purpose is astrobiology and the search for fossils of ancient microbes. It will take rock samples and store them for a future spacecraft to retrieve and bring back to Earth. The goal is to characterise the planet's geology and past climate and pave the way for human exploration. It will also look for organic materials and analyse any minerals that could show possible signs of life, so researchers will be able to map the rock's mineral and organic composition, providing a treasure trove of data. Another goal is to look for habitable areas.
Perseverance is packed with cameras, sensors and testing equipment. It can handle tools to take microscopic images and analyse the elemental and mineral composition of Martian rocks and soil. Its special drill can penetrate the Mars surface to collect samples using a robotic arm and hand. The Mars atmosphere is 96% CO2 and the list of firsts includes converting this into oxygen at a rate of six grams an hour. This is the first step fuelling rockets that can lift astronauts off the surface and providing breathable air. Astronauts spending a year on the surface would use about a ton.
Ingenuity is a small, 1,8 kg solar-powered autonomous drone that made the journey to Mars strapped underneath Perseverance. It is designed to test powered flight in the thin Martian atmosphere that has a density only 1% of Earth. Here the blades on a rotorcraft have very little to bite into to gain lift so Ingenuity is fitted with contra-rotating rotors and designed to gather data on new terrain that's too dangerous for the rover. Its carbon fibre rotors sit on top of one another and spin in opposite directions at about 2400 rpm, five times as fast as helicopter rotors on Earth.
Ingenuity's purpose on Mars is to show that rotorcraft technology can work in that harsh environment. In an achievement on a par with the Wright brothers' first flight, Ingenuity is testing the limits. It has achieved the first powered, controlled flight by an aircraft on another world. Even one flight with a crash landing would have been a success by showing it can survive launch, charge en route and survive the entry, descent and landing. But Ingenuity has surpassed all expectations, with a series of increasingly daring flights. As of today it has completed a fifth flight and has been so successful that NASA gave it an extended mission. Photos were converted into a 3D map of the uncharted terrain it covered and a new airfield was picked to land on without returning. From here it will test out operations for future space helicopters. This includes scouting and mapping, photographing interesting features of Mars from the air and exploring rough terrain that rovers can't access.
Ingenuity has shown that it can travel 130 metres, rise 5 metres, hover, tilt (generating thrust with its rotors), move sideways, turn and return to its position, snapping photos of the Martian surface along the way. The vision now is to explore difficult terrain from above, study large regions faster than a rover can and carry out reconnaissance for astronauts, massively expanding the horizons of future Mars missions.
The Wright Brothers' first successful flight lasted 12 seconds
The new technology will pay off down here too, with innovations like a sensor that can identify bacteria in a wound, an advanced geology drill bit and AI and Doppler Lidar for autonomous cars – not to mention unbreakable tyres with shape memory and wear repairing super-lubricants (there's no way to give a rover an oil change on Mars).
The core of our nature is exploration and discovery. When we explore other planets we learn more about Earth and about our place in the universe. Who knows what more the expedition will find? I'm excited.
Credit(s)
Further reading:
From the editor's desk: Making sense of the metaverse
Technews Publishing News & events
It wasn't so long ago that nobody had heard of IIoT. Then the hype began and now it's an integral part of the manufacturing environment. Recently I've been hearing more and more about the metaverse 
...
Read more...
---
Innovation for sustainable agriculture
News & events
Panasonic Industry has announced the Gold sponsorship of ETH Zurich's Robotic Weeding System (Rowesys) project and will assist the student team with engineering know-how, as well as components and products 
...
Read more...
---
New head office and warehouse for Fuchs Lubricants
News & events
The new head office and warehouse for Fuchs Lubricants South Africa is on track to be completed this month. The company is investing over R250 million in the expansion at its existing location in Isando, 
...
Read more...
---
Bosch Rexroth Africa Development appoints Tanzanian distributor
News & events
Bosch Rexroth Africa Development has appointed a Tanzanian company as its in-country distributor. Transec is a general mining equipment supplier with an established countrywide presence. In line with 
...
Read more...
---
YES to youth employment
News & events
Bosch Rexroth South Africa has participated in local government's 2021 Youth Employment Service (YES) Programme, which took place from 1 March 2021 to 28 February 2022. This experiential learning programme 
...
Read more...
---
Appointments
News & events
Read more...
---
Appointments
News & events
Read more...
---
Cummins offers a lifeline to the mining industry
News & events
With the bulk of its business in Africa driven by mining, Cummins has continued to support its major mining clients throughout the Covid-19 pandemic. From blasthole drills and front-end loaders to 360 
...
Read more...
---
WorldSkills Africa collaborates with Festo to host the 2022 competitions
News & events
WorldSkills is a global competition organisation that raises the profile of skilled individuals worldwide. This organisation also demonstrates how skills are essential in achieving economic growth. Their 
...
Read more...
---
From the editor's desk: Another dimension
Technews Publishing Editor's Choice
      It is with great sadness that I am communicating the news of the passing of my colleague Steven Meyer, who was the editor of our sister publication,
SA Instrumentation & Control
. It was a privilege 
...
Read more...
---