printer friendly version
Electromagnetic brakes for DC motors
Second Quarter 2022
Electrical switching & drive systems & components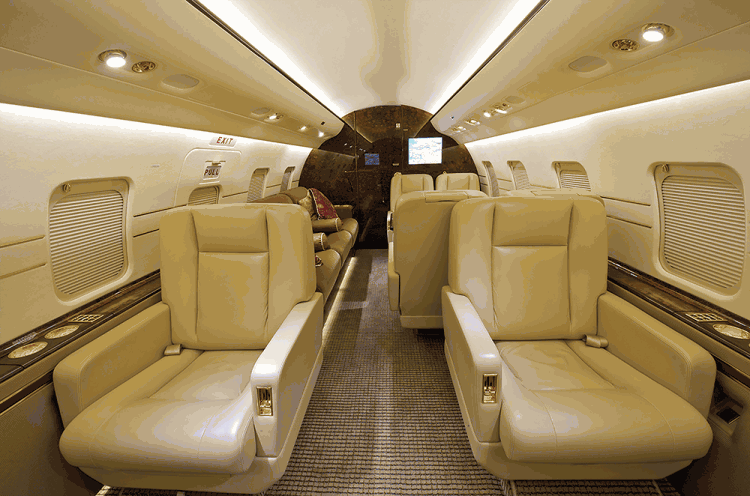 Mini motor applications utilise DC motor technology because of compactness, low weight, and reliability. Stopping, slowing or holding the position and load of these motors is crucial for many applications, from controlling robotic joints through to automated window shades. This control is achieved by integrating an electromagnetic brake, accurately specified according to the application requirements and parameters of the DC mini motor. Louis Mongin, BLDC product strategic manager at Portescap, explains the technology behind electromagnetic brakes for DC mini motors.
In miniature DC motor applications, electromagnetic brakes are used to hold, stop or slow down a load. Without a brake, a motor would continue to rotate without control, even after cutting its supply of voltage or current; or it would fail to hold position against a competing power. While alternative torque control devices could be used, electromagnetic brakes can combine precision with a compact, reliable, energy-efficient and cost-effective design.
To hold a DC mini motor in position at a specific stopping point across a variety of industrial and medical applications, the general design includes a fixed field coil that acts as an electromagnet to generate torque to brake or hold the load. The coil's electromagnetism controls an armature that either engages or disengages with a structure. The design of the brake mechanism features a hollow shaft mounted onto the shaft of the DC motor, which gives compact integration.
Brakes are available in a power-on design, which means that the brake is only engaged when current flows in the field coil. This is acceptable when the brake doesn't have to hold a high load, or if holding torque isn't required after power-off. Alternatively, with a power-off brake, the brake remains engaged at all times unless current is flowing in the electromagnet, which creates an inherently safer design for some applications.
Spring-set brakes utilise power-off braking and are used to automatically stop and hold a load in the event of a power failure or emergency stop situation. In this design, braking force is applied through a compression spring, and the brake is usually released by manual control. The advantages include repeated braking cycles from full motor speed with no torque fade, and the designs can be customised in aspects such as voltage rating and dynamic friction material according to the spring force requirement. The disadvantage of a spring brake is that it can present backlash, affecting the precision it can offer for dynamic braking or position holding.
Instead, for applications where dynamic stopping and holding a moving load is required, as well as for high cycle rate stopping, a permanent magnet power-off brake should be used. In this design, brakes are engaged magnetically and disengaged electrically, providing safe load holding in power shut-off. When voltage or current is applied to the brake, the coil becomes an electromagnet and produces magnetic lines of flux counteracting those of the permanent magnet. This action releases the armature, creating an air gap and allowing the load shaft to rotate. Increasing voltage or current also enables braking force to be controlled with precision, as opposed to the spring brake's on/off functionality.
As the permanent magnet brake design includes no moving parts, the brakes can operate at very high speeds. Unlike spring brakes, they don't allow backlash, because the design includes a fixed connection between the armature, spring and hub. This allows them to be controlled with precision. As heat is generated during dynamic braking, this means that the brake must be correctly sized to deal with friction, load and torque requirements. Permanent magnet brakes require consistent and specific current, meaning that these brake designs should be carefully considered before using them in conditions that could cause current fluctuations, such as high or changing temperatures.
Thanks to the precision control of a permanent magnet brake, they are well suited to use in robotic arm joints. Their zero-backlash capability means they can precisely hold torque and also provide dynamic stopping. An example of a DC mini motor application that requires safety in holding torque is the control of automated window shades. Providing automatic operation, the power-off brake also allows the motor to hold the shade position when power is removed.
Portescap's engineers regularly integrate DC mini motor braking solutions into bespoke OEM applications. The team ensures exacting sizing and specification, as well as recommending the most effective technology and features for specific requirements. Design is combined with rapid prototyping and testing to ensure safety and precision, before moving the development to volume production.
For more information contact Nicole Monaco, Portescap, +1 404 877 2534, [email protected], www.portescap.com
Further reading:
New motors for servo drive system
Siemens South Africa Electrical switching & drive systems & components
The servo motor thus meets all hygienic conditions and can be used for mixing and stirring, dosing and filling, as well as conveying, packaging and storing a wide variety of end products.       The 
...
Read more...
---
Gear units assembled in Johannesburg
SEW-EURODRIVE Electrical switching & drive systems & components
"To cater for our growing customer base in markets across Africa, it has become necessary to increase local production capacities. Our new SEW-EURODRIVE building in Aeroton, Johannesburg, which will 
...
Read more...
---
Drive-based predictive maintenance solutions
Bearing Man Group T/A BMG Electrical switching & drive systems & components
BMG's NORD predictive maintenance solutions offer fast, efficient and comprehensive evaluation of analogue and digital data, to enhance the operational efficiency and safety of machines. The intelligent 
...
Read more...
---
The demand for higher efficiency motors
Electrical switching & drive systems & components
With electricity prices increasing rapidly, the justification for adopting more efficient motors is that much greater. To achieve this improved efficiency, such motors are designed to run cooler, which 
...
Read more...
---
Cummins rebuild centres
Electrical switching & drive systems & components
Cummins has a world-class customer service and support network to better serve its global customer base, including 21 Master Rebuild Centres (MRCs). In support of the Africa and Middle East region, the 
...
Read more...
---
Festo Process Automation solutions for all production levels
Festo South Africa Editor's Choice Electrical switching & drive systems & components
The first leg of the campaign creates an analogy between the human heart and its Process Automation solutions. The heart is at the centre of the vascular system, which is a network of blood vessels 
...
Read more...
---
Sweet success for Bosch Projects
Electrical switching & drive systems & components
Bosch Projects is a joint winner in the 2021 CESA Aon Engineering Excellence Awards, for the UCL 175 TCH Factory Expansion Project, in the category of projects valued between R50 and R250 million. Bosch 
...
Read more...
---
PC-based control for film and paper converting machines
Beckhoff Automation Electrical switching & drive systems & components
Machine builder Azco from Fairfield, New Jersey, has showed how it is possible to combine machine modules for feeding, cutting and placing flexible materials, thereby minimising engineering effort. An 
...
Read more...
---
Festo solenoid valves for everyday tasks
Festo South Africa Electrical switching & drive systems & components
In the automation industry, machine users are continually confronted with new challenges. The only way to achieve lasting success is by selecting the perfect components. Festo offers over 2200 Core Product 
...
Read more...
---
Brewing company innovates with Danfoss drives
Danfoss Electrical switching & drive systems & components
Which came first in the history of civilisation: bread-making or beer-brewing? Since the 1950s, scientists and scholars have been arguing about what really caused our early ancestors to start farming 
...
Read more...
---