printer friendly version
Are counterfeit bearings a growing concern in South Africa?
Second Quarter 2022
Shaft power components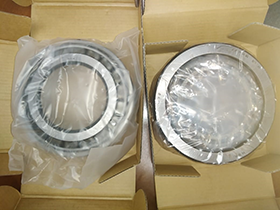 The incidence of counterfeit bearings is definitely on the increase in South Africa. In fact, the Hawks team recently discovered a large quantity of fake bearings valued at over R5 million stored in a warehouse in Johannesburg.
"As global trade increases, the issue of counterfeit goods continues to affect all aspects of our economy. BMG – the authorised distributor of a wide range of engineering consumables − is concerned about the proliferation of counterfeit merchandise and the dangers associated with using inferior goods," says business unit manager, Carlo Beukes. "BMG has secured exclusive supply, service and distribution agreements with some of the world's most respected manufacturers and our commitment to suppliers and customers is to respect the integrity of their brand. In response to the recent discovery of fake NSK bearings, we wish to reassure our customers that all NSK products procured from BMG are genuine components. BMG is a preferred and authorised distributor for NSK and we have had a longstanding relationship with the company since 1976."
BMG is a member of the World Bearings Association (WBA) and in conjunction with bearings manufacturers, a useful app has been developed that enables identification of a counterfeit product by scanning QR codes on the packaging. Beukes adds that BMG encourages consumers to take special care when sourcing products from non-authorised suppliers and highlights a few key aspects to consider regarding the legitimacy of product integrity.
If the price is much lower than from an official source, this should be a warning about where the product comes from. Is it an original product, has it been refurbished, or is it faulty or outdated stock?
Does the packaging have the correct identification markings in terms of the logo, branding, stickers and barcoding? If a seal over the box has been tampered with, this is a cause for concern. The authenticity of the product can be verified by the manufacturer or official distributor and by using the QR code application. When the product is inspected, does it have the correct part number etched? Is the part number an official manufacturer's part number? This can be verified by the manufacturer.
How professional is the machining of the product? The quality of the cage material, grinding marks and finishing are good indicators of whether a bearing is from a legitimate source or not.
He goes on to explain that the problems associated with counterfeit bearings include poor manufacturing design and quality standards, which means reduced service life of the component, increased downtime of machines, compromised productivity, and greater component and maintenance costs. Although the cost of a sub-standard bearing is lower than a quality branded bearing, the costs incurred when this bearing fails are substantial.
In the event of bearing failure, it is often not simply a case of replacing the failed part. Firstly the operator has to consider lost production time while equipment is not functional, and secondly the failed bearing can cause serious damage to machinery. For example, a counterfeit bearing installed in an electric motor will not only result in the loss of the part, but will also damage the motor itself as components like coils, seals and the shaft are often damaged as well and need to be replaced.
The BMG team encourages consumers to take special care when sourcing products from non-authorised suppliers. The link for this is www.stopfakebearings.com
For more information contact Carlo Beukes, BMG, +27 11 620 7558, [email protected], www.bmgworld.net
Credit(s)
Further reading:
Drive-based predictive maintenance solutions
Bearing Man Group T/A BMG Electrical switching & drive systems & components
BMG's NORD predictive maintenance solutions offer fast, efficient and comprehensive evaluation of analogue and digital data, to enhance the operational efficiency and safety of machines. The intelligent 
...
Read more...
---
Ball screws with nut cooling
Editor's Choice Shaft power components
The machine tool industry uses ball screws to convert the rotary motion of an electric motor into linear motion. Very often, the positioning accuracy, as well as the travel speed and acceleration, have 
...
Read more...
---
Match and Tag for high accuracy in paired chain
Bearing Man Group T/A BMG Shaft power components
Modern machinery often requires chains of precisely the same length to be used in pairs or other multiples. For these applications, BMG specialists recommend Tsubaki Match & Tag chains, which guarantee 
...
Read more...
---
Draw-wire mechanisms for encoders
ifm - South Africa Shaft power components
Draw-wire mechanisms for encoders are the ideal choice when positions must be accurately determined over straight lines. Examples of their use range from short distances, for example with scissor lifts 
...
Read more...
---
New series of metric roller bearings
Bearing Man Group T/A BMG Shaft power components
BMG's bearings portfolio extends from precision miniature bearings used in machine tools and electronics applications to giant-size bearings that meet high demands in steel and mining. This range has 
...
Read more...
---
Coupling considerations for designers
Shaft power components
For designers, spending time selecting the perfect coupling may be low on the priority list. However, ensuring an efficient and reliable connection between two shafts is paramount for system reliability 
...
Read more...
---
Bearings drive cost-saving in food plants
Shaft power components
NSK's Life-Lube bearing units are proving increasingly popular in the food and beverage industry and with good reason. These advanced bearings combine the corrosion-resistant properties of Silver-Lube 
...
Read more...
---
High strength friction transmission belts
Bearing Man Group T/A BMG Shaft power components
BMG supplies a wide range of power transmission components designed to enhance efficiency and safety in the food and beverage sector. Included in this portfolio are Fenner high strength friction transmission 
...
Read more...
---
Power transmission solutions for the sugar sector
Bearing Man Group T/A BMG Shaft power components
BMG plays a critical role in the sugar sector, not only during the operational period of sugar production, but also in off-crop seasons, when maintenance and refurbishment on sugar farms and at mills 
...
Read more...
---
New optimised quick coupling series
Parker Hannifin - Sales Company South Africa Shaft power components
Parker Hannifin has launched the new optimised FEM Quick Coupling Series which offers an increased working pressure up to 350 bar and a decreased pressure drop for better flow properties. The revised 
...
Read more...
---