printer friendly version
Hope for the future
4th Quarter 2018
News & events
There is a tendency to think that IIoT is an overseas phenomenon, but I was recently happily surprised to discover that things are happening here as well. I went to a high-level workshop held by the Society for Automation Instrumentation Measurement, the organisation represented by our sister magazine, SA Instrumentation & Control, speakers laid out how South Africa is responding to the fourth industrial revolution (4IR) through the Intsimbi Future Production Technologies Initiative (IFPTI) and its implementing agency, the New Technologies Implementation Platform (NTIP). This is a drive aimed at changing the face of automation in South Africa and is a partnership between government and industry.
According to a recent Accenture report, the disruptive technical environment created by 4IR will place one in three jobs in South Africa at risk, a total of 5,7 million jobs. Government is concerned about this decline in the manufacturing sector and has responded by creating a new Chief Directorate in the DTI, Intsimbi, to look at the future of manufacturing and develop a policy and strategy to deal with the challenges of the disruptive technologies that are part of 4IR. Intsimbi has a mandate to work in partnership with industry to build industrial capability and has full support from government – right up to presidency and cabinet level. Government has put substantial funding toward this programme and is actively looking at additional sources to upscale this project further.
The Intsimbi model has created innovative industry driven solutions that can be sustainably expanded. Dirk van Dyk is the CEO of NTIP and has been running the programme successfully for over a decade. He is passionate about NTIP. Developed for the tooling and machining industry, it was recently relaunched to reflect its rising importance and potential for expansion. He said that NTIP is a private nonprofit company and its job is to create a free technical education system for the future. It provides a platform for industry to develop enterprise competitiveness and technical skills training programmes and it focuses on capacity building through skills and enterprise development and innovative funding partnerships.
The hugely successful NTIP model now has seven facilities countrywide equipped with the best technology money can buy. To date 2198 learners have enrolled, 98% from a previously disadvantaged background. NTIP works in clusters – through colleges, centres of excellence, international partners, industry and assessment centres – and has developed a whole range of qualifications aligned with SAQA, all the way up to a masters in tooling engineering. "We have widespread recognition locally and internationally and have proved that it can be done. The programme has succeeded in creating solutions that are sustainable and will prepare South Africa's advanced manufacturing sector for 4IR," he says.
This issue of Motion Control also covers some other pioneering local contributions. For example an initiative driven by Schneider Electric offers courses to previously disadvantaged youngsters who are aspiring electrical artisans, in PLC automation labs equipped with the latest automation tools, including variable speed drives, instrumentation and robotics. The aim is to empower them with interface abilities, programming and basic electronics skills. Another example is Hytec, which has partnered with the Mandela Libraries Project to supply a containerised library to a school in Limpopo stocked with 2500 books.
There are also some great competitions out there aimed at getting youngsters interested in a tertiary education in science, technology, engineering and mathematics (STEM). Global aerospace company, Paramount Group, has launched a new robotics competition called Parabotics. This will include a year-long training programme for previously disadvantaged kids, where they will get support and training in electronics, programming and robotics. They will learn how to build and program a world-class desktop robot to navigate autonomously through a maze. This training in electronics and mechatronics will equip them with skills in automation and control, machine learning and artificial intelligence.
The Sasol Solar Challenge is another one. This competition pushes universities to develop new processes and equipment for home-built solar powered cars to achieve the efficiency needed to drive from Pretoria to Stellenbosch, and has triggered incredible ingenuity from the teams. This year there were even two high school teams.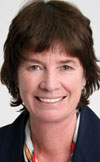 And in more good news, a team of high school kids from Tshwane was placed sixth out of 180 teams from around the world participating in the annual FIRST Global Challenge Robotics Olympics in Mexico City. The teams were required to build and code their own robot. Team South Africa, which named itself The Springbots, also won the Walt Disney Award for Imagination and Creativity.
These are just a small selection of projects quietly going on out there that are creating hope for the future.
Kim Roberts
Editor
Credit(s)
Further reading:
From the editor's desk: Would you like an NFT?
Technews Publishing News & events
One of my favourite light-hearted books is called Fifty Flippen Brilliant South Africans and Elon Musk stands out as one of the giants. He is one of the most iconic inventors and entrepreneurs of our 
...
Read more...
---
Fuchs Lubricants sees major growth in Africa
News & events
Moving to a centralised new head office in Isando, Johannesburg and launching a new unified product brand image in mid-November is all part of a long-term strategy for sustained growth and expansion at 
...
Read more...
---
Hytec Rustenburg establishes permanent site in Marikana
News & events
Hytec Rustenburg has established its first 24/7 satellite mine site at a prominent mine in the North West province. This enables Hytec SA to provide a tailored maintenance programme and stock a selection 
...
Read more...
---
Danfoss acquires Eaton's hydraulics business
Danfoss News & events
Danfoss has officially finalised its $3,3 billion acquisition of Eaton's hydraulics business. The move will see the Danfoss Group grow in size by a third and establish itself as a global leader in mobile 
...
Read more...
---
Festo Didactic helps customers unpack their full learning potential
Festo News & events
Technological changes are continually transforming tasks in companies today. Investment in technologies and machines alone is not enough to ensure success. Festo recognises that skilled employees are 
...
Read more...
---
Engineering Solutions Group achieves Level 2 B-BEEE status
News & events
Invicta Holdings' Engineering Solutions Group (ESG) − distributors of engineering consumables, automotive components, technical services and related solutions − has achieved recognition as a Level 2 contributor 
...
Read more...
---
BMG opens new branch in Maun
News & events
BMG has extended its service in Botswana, with the opening of a new branch in Maun. "BMG now has two dedicated branches in Botswana – one in Gaborone, which was established in 1998 to service and supply 
...
Read more...
---
Fuchs Lubricants achieves top certification
News & events
Fuchs Lubricants South Africa has achieved IATF 16949:2016 certification, which aims at providing improved quality products to automotive customers worldwide. IATF 16949, specified by The International 
...
Read more...
---
Festo's life science webinar on gas handling opens up new horizons
Festo News & events
How piezo technology more efficiently regulates flow rate and pressure.
Read more...
---
Parker Hannifin announces new two-day online oil and gas event
Parker Hannifin - Sales Company South Africa News & events
Parker Hannifin has announced that it will hold an online trade show dedicated to the oil and gas industry, on 6 and 7 October.
Read more...
---