printer friendly version
BI leverages synergies across Hudaco Group
1 February 2020 News & events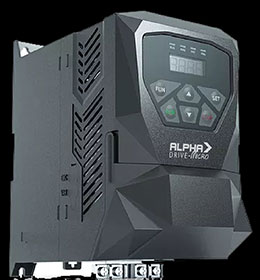 Being part of the broader Hudaco Group allows Bearings International (BI) to leverage synergies across a broad range of companies, meaning it can offer a complete product basket at its extensive branch network countrywide. In order to maximise this leverage across diverse industries, BI has successfully implemented a new Business Development Leader (BDL) management structure, with a dedicated and focused approach to core market segments. These segments are mining, agriculture, sugar, oems, steel, fmcg, automotive, services and infrastructure, wholesale and retail, and cement, pulp and paper and chemicals.
In addition to the BDL team, BI has appointed Victor Strobel as offer marketing manager, reporting directly to BI business unit head at the Parkhaven head office. With 33 years of industry experience, Strobel oversees the product management team, with the main goal of consolidating the marketing efforts into profitable growth.
"BI's unique approach is to target existing and potential customers at grassroots level. The sales force will therefore service the daily customer requirements. The BDL team, on the other hand, will look specifically to nurturing co-operative relationships with all relevant internal and external stakeholders," Strobel explains. "BI is a house of world-class leading brands, and we are working closely with our suppliers and the larger Hudaco Group to penetrate new market segments and grow through innovative marketing initiatives. Apart from its extensive branch network in South Africa, BI is also focusing on unlocking opportunities elsewhere on the continent."
From bearings to variable speed drives (VSDs), motors, gearboxes, sprockets and chains, BI offers total solutions for a diverse range of customers, applications and industries. Tier 1 automotive OEM applications, for example, are serviced from BI's warehouse in Parkhaven, which also features a bonded store facility.
An example of BI's diversification into ancillary products is adding electronic motor control solutions from Hudaco Group company, Varispeed to its extensive offering. Varispeed has just launched its VDrivePlus and AlphaDrive-Micro VSDs onto the market.
The AlphaDrive-Micro VSD from Varispeed is a compact frequency inverter ranging from 0,2 to 5,5 kW, and available in 240 V and 400 V. Together with the VDrivePlus, these VSDs offer the best performance-to-cost ratio on the market, without compromising on quality and reliability. "Due to the current economic environment, the market is very price-sensitive. Therefore, any energy-efficiencies or cost-savings we are able to offer is hugely beneficial," Strobel notes.
Certified in accordance with the latest European standards and regulations, the Alpha Drive Micro and Micro Plus are ideally suited to most applications in the South African market, including mining, food and beverage, manufacturing and agriculture.
The VDrivePlus from Varispeed is a much larger drive, ranging from 0,4 to 400 kW, available in 240 V and 400 V. This more advanced VSD features advanced motor control based on DSP technology, together with 'smart' auto-tuning. Additional features include flexible inverter control, dual high-resolution analogue inputs, and free mappable I/O channels.
The Varispeed VSD's can be easily supplemented with the Bauer electric motor range from BI. With our range of cast iron and aluminium motors we are able to assist customers with a wide range of applications from 0,18 to 355 KW 400V and 525/550V including pumps, conveyor belts, sanding machines, cooling towers, crushers and pedestal drilling machines, amongst others. A huge advantage to end-users, and one of the best-selling features of the cast iron range, is that the feet are removable and interchangeable, making it a multi-mount motor.
"For BI, it is all about the breadth of our product offering, which extends far beyond our customers' core focus. This is because we look at customer requirements holistically. It is also a great way to introduce our customer base to the larger Hudaco Group," Strobel comments.
"While the customer bases are different, there are definite synergies that we can tap into. It is all about positioning ourselves as a total solutions provider that is a single point of contact for all of our customer needs, as well as making them aware of everything else we are able to offer them. This is where BI's focus on customer service and support is critical, as it is able to back up all of the products it supplies with the necessary technical expertise and experience," he concludes.
For more information contact Bearings International, +27 11 899 0000, info@bearings.co.za, www.bearings.co.za
Further reading:
IIoT, Industrie 4.0 or 4IR?
First Quarter 2020, Technews Publishing , News & events
We always overestimate the change that will occur in the next two years and underestimate the change that will occur in the next ten: Bill Gates
Read more...
---
Nidec extends warranty on Commander drives
First Quarter 2020, Nidec Industrial Automation Southern Africa , News & events
Control Techniques has launched a free, five-year warranty for its Commander range of general-purpose drives. Anyone who purchases a drive from the Commander range will now be able to register to extend 
...
Read more...
---
Stone-Stamcor boosts Cape Town operation
First Quarter 2020, Stone Stamcor , News & events
In order to enhance its service to its Western and Eastern Cape customers, Stone-Stamcor has embarked on a business improvement project for its Cape Town branch. The new location of the branch will make 
...
Read more...
---
Local finishing for switchgear
First Quarter 2020, Schneider Electric South Africa , News & events
Schneider Electric South Africa has announced that its PIX Easy Air Insulated Switchgear, previously 100% manufactured internationally, will now have a 68% local finishing process, reducing the customer 
...
Read more...
---
Training rigs for Coca-Cola bottler
First Quarter 2020 , News & events
The first on-site Bosch Rexroth pneumatic training rigs have been installed in Africa. The rigs were supplied to Nairobi Bottlers, the base for Coca-Cola Beverages Africa Kenya, by Bosch Rexroth Kenya, 
...
Read more...
---
Lubrication Engineers partners with Umuzi Engineers
First Quarter 2020 , News & events
Lubrication Engineers (LE) has partnered with Umuzi Engineers to tap the potential in new markets. Colin Ford, managing director at LE South Africa, says that Umuzi Engineers will operate as an independent 
...
Read more...
---
Sasol award for Actom Turbo Machines
First Quarter 2020 , News & events
Petrochemical giant Sasol has recognised Actom Turbo Machines with one of its top 2019 awards for exceptional service in repair, refurbishment and ongoing maintenance. Actom Turbo Machines is the only 
...
Read more...
---
Hytec Hydraulics Botswana opens service centre
First Quarter 2020 , News & events
Hytec Hydraulics Botswana recently officially opened its service centre in Gaborone. Tillmann Olsen, CEO for Bosch Rexroth South Africa, said the company is the largest manufacturer and supplier of hydraulic, 
...
Read more...
---
Consolidation of tooling companies
First Quarter 2020 , News & events
INDUSTRI Tools & Equipment has recently been launched as part of the Engineering Solutions Group (ESG) of Invicta Holdings. Through the consolidation of six independent tooling companies – Man-Dirk, Tool 
...
Read more...
---
Appointments
First Quarter 2020 , News & events
Read more...
---