Breaking records and young talent
4th Quarter 2011, News & events

Interesting applications
In this issue we have some great applications stories. Our cover story is a very interesting application of hydraulics. Hydromobile has developed a seismic event simulator to test hydraulic props, which prevent damage and death underground caused by rockbursts.
Parker Hannifin has a story about the Bloodhound landspeed project. The company is providing hydraulics technology for a hugely exciting venture to develop the first land vehicle to break the 1000 mph speed barrier. The record attempt will happen in 2012 and after a worldwide search Hakskeen Pan in the Northern Cape has been chosen as the venue because it is so flat – the total variation in elevation is only 61 mm.
Eaton Hydraulics has an intriguing new invention: a hydraulic hose that tells you when it is about to fail.
Industry features
We also feature motion control in materials handling. Bonfiglioli drives were used on conveyors on a gold mine in Papua New Guinea to double production. Hydraulics and pneumatics in metalworking and machining is another of our industry focus features. There is news of Tectra Automation's lathe upgrade, and Pneumatic Electric Control Systems (PECS) covers the operating principles of rotating unions.
Something different
Jim Pinto is away so we have something a bit different in the place of his column. We have a look at some of the new engineering apps which are starting to emerge. SEW-Eurodrive already has one on the market.
We are also starting to include input from other overseas contributors. To kick off, in a recent Newsflash we had a story on The seven most common hydraulic equipment mistakes written by Jim Casey, a regular writer for international engineering publications. Watch this space for other contributions.
In memory
Following the passing of Steve Jobs there has been a wealth of quotes and stories about this remarkable personality. One which I especially enjoyed was: when asked whether he did market research for the iPad he responded, "None. It is not the consumers' job to know what they want." You can get away with this if you are Steve Jobs (I wish I could too), but to me it completely flies in the face of everything we have ever been taught about finding out what the customer needs and meeting those needs.
Serving the customer
It strikes me that the fluid power industry excels at that. The commitment to technical support in the industry is outstanding. In the last couple of months there has also been a whole series of roadshows, golf days and open days aimed at developing relationships with the customers. BMG's open day was an expo in itself. Eaton Hydraulics also had one where customers were given interesting and informative talks by overseas Eaton experts. Hydromobile's golf day and SEW-Eurodrive's Beerfest show that you can have fun while looking after your customers. More seriously, our News & Events section has a caution from Bearings 2000 to customers about an imminent shortage of bearings and the possible resulting threat of counterfeits.
Training is also very much on the agenda. SAFPA's workshop on hydraulic hose safety is filling an important gap as there is currently no hydraulics course available that satisfies the requirements of OHASA and the Mine Health and Safety Act. In addition Hytec has earned accreditation from SAQA as a training provider, while Schneider has opened a training centre aimed at accelerating artisan training in the country.
Our engineering future
Our youth is our future, and our News & Events section covers some drives to stimulate interest in engineering among young people. A new initiative called Engenius is aiming to capture the interest of youngsters. Someone else who is putting a ding in the universe is a young engineer who has been hailed by Clem Sunter as one of the brightest talents to emerge from our country. Siya Xuza has even had a star named after him. On that note, did you know that operating engineers are on the Forbes list of The Ten Happiest Jobs? Driving giant bulldozers, front-end loaders, scrapers, shovels, pumps and air compressors can be fun. If you do not believe me visit http://tinyurl.com/454kta3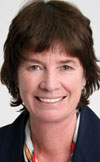 Kim Roberts