printer friendly version
From the editor's desk: Would you like an NFT?
Fourth Quarter 2021
News & events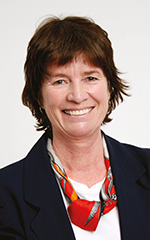 Kim Roberts, Editor
One of my favourite light-hearted books is called Fifty Flippen Brilliant South Africans and Elon Musk stands out as one of the giants. He is one of the most iconic inventors and entrepreneurs of our time and the creator of radical projects like PayPal, Tesla's self-driving cars, SpaceX and the Hyperloop.
He is wealthy beyond my conception. His trillions could cover South Africa's state spending for two years – including paying civil servants, funding bailouts for Eskom and SAA, building roads and schools, maintaining the army, paying for education and healthcare and supporting social grants. He would then still be richer than Nicky Oppenheimer. He says he is gathering personal wealth to fund his ultimate mission to ensure the future of the human race through the colonisation of Mars.
Anyone following Musk nowadays could not miss one of his other sideline interests in the crypto world, the NFT. If you are like me and have only heard of this recently, or not at all, it's short for non-fungible token. I thought I would investigate further.
Bitcoin and blockchain are now everyday. You can even do bitcoin transactions at the ATM at my local Spar. But the NFT is something else. It's a kind of cryptocurrency or digital asset like bitcoin, but it allows you to prove ownership of your goods, either physical or virtual, using unique digital tokens recorded on blockchain in a tamper-proof chain.
So far NFTs are popular for things like artworks, music, entertainment − movie tickets, or real-estate – property or VR games. A-listers are selling NFTs of their tweets. But looking at the speed at which technology moves, it looks like they are taking off and they are starting to be traded for all sorts of intellectual property, like patents, academic publications, engineering designs and web domains.
For example the University of California, Berkeley, auctioned off an NFT based on documents relating to the work of Nobel prizewinning cancer researcher James Allison for more than $50 000; and the US Space Force, a branch of the US Armed Forces, started selling a series of NFTs featuring AR images of satellites and space iconography; and Tim Berners-Lee, who invented the world wide web, is auctioning an NFT featuring the source code of the original web browser. In finance NFTs can be used to obtain loans against valuable digital assets without selling them. Even South Africa has a NFT marketplace. NFTfi allows users to put up their NFT assets like art as collateral for a loan or offer loans to other users on their NFTs. One scientist is auctioning off his own genomic data using an NFT. The Republic of San Marino (OK its small) has brought in NFT vaccination passports, saying that the tokens will help authenticate documents and reduce counterfeits.
IBM and IPwe are working together to bring NFTs into the world of corporate patents. They believe this will improve liquidity in the patent market and make them easier to buy, sell and trade. Patents will be stored as NFTs on a blockchain network. This could revolutionise the way companies manage their assets and intellectual property (IP). The goal of the IPwe Platform is to transform the patent system by increasing transparency and engagement, which will encourage innovation. It says the use of NFTs to represent patents will help create completely new ways to interact with IP. This will benefit large companies that have a substantial amount of IP and bring new opportunities to small and medium enterprises and even individual IP owners.
NFTs are also set to revolutionise supply chain management, where they can authenticate goods individually, ensuring their quality and origin, because they are transparent and cannot be changed. A NFT token can remove counterfeits, secure traceability in products along the supply chain and ensure uniqueness. For example, in the food industry knowing where the goods have been and for how long is crucial. For businesses like the auto industry, NFTs can also provide information on each material and component in a particular product. This helps with cost control. NFTs would also be useful for industries looking to track the use of recycled materials.
This is the Wild West and NFTs are at the cutting edge of blockchain technology. Right now the main selling point of NFTs is their scarcity and the trust that they will exist forever on the blockchain. Who knows where they will go − if anywhere?
Credit(s)
Further reading:
Obituary: Steven James Meyer
January 1957 - January 2022
Technews Publishing News & events
It is with deep sadness and shock that we announce the sudden death of SA Instrumentation & Control Editor, Steven Meyer. Steven joined Technews in October 2007 in the position of Deputy Editor. His 
...
Read more...
---
Fuchs Lubricants sees major growth in Africa
News & events
Moving to a centralised new head office in Isando, Johannesburg and launching a new unified product brand image in mid-November is all part of a long-term strategy for sustained growth and expansion at 
...
Read more...
---
Hytec Rustenburg establishes permanent site in Marikana
News & events
Hytec Rustenburg has established its first 24/7 satellite mine site at a prominent mine in the North West province. This enables Hytec SA to provide a tailored maintenance programme and stock a selection 
...
Read more...
---
Danfoss acquires Eaton's hydraulics business
Danfoss News & events
Danfoss has officially finalised its $3,3 billion acquisition of Eaton's hydraulics business. The move will see the Danfoss Group grow in size by a third and establish itself as a global leader in mobile 
...
Read more...
---
Festo Didactic helps customers unpack their full learning potential
Festo News & events
Technological changes are continually transforming tasks in companies today. Investment in technologies and machines alone is not enough to ensure success. Festo recognises that skilled employees are 
...
Read more...
---
Engineering Solutions Group achieves Level 2 B-BEEE status
News & events
Invicta Holdings' Engineering Solutions Group (ESG) − distributors of engineering consumables, automotive components, technical services and related solutions − has achieved recognition as a Level 2 contributor 
...
Read more...
---
BMG opens new branch in Maun
News & events
BMG has extended its service in Botswana, with the opening of a new branch in Maun. "BMG now has two dedicated branches in Botswana – one in Gaborone, which was established in 1998 to service and supply 
...
Read more...
---
Fuchs Lubricants achieves top certification
News & events
Fuchs Lubricants South Africa has achieved IATF 16949:2016 certification, which aims at providing improved quality products to automotive customers worldwide. IATF 16949, specified by The International 
...
Read more...
---
Festo's life science webinar on gas handling opens up new horizons
Festo News & events
How piezo technology more efficiently regulates flow rate and pressure.
Read more...
---
Parker Hannifin announces new two-day online oil and gas event
Parker Hannifin - Sales Company South Africa News & events
Parker Hannifin has announced that it will hold an online trade show dedicated to the oil and gas industry, on 6 and 7 October.
Read more...
---