printer friendly version
Port and rail upgrades essential for SA
Second Quarter 2022
News & events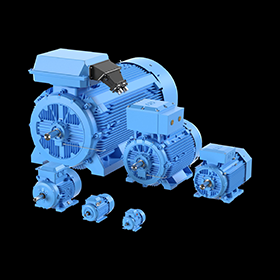 Bearings International (BI) has welcomed the assertion by President Cyril Ramaphosa in his State of the Nation address on 10 February that the economy cannot grow without efficient ports and railways. "The functioning of our ports has declined relative to ports in other parts of the world and on the African continent. This constrains economic activity. Upgrading our ports is long overdue," says BI business development leader, Fred Aslett. "Our ports are something to be proud of as South Africa is known as the hub of Africa; but nowadays there is little faith in the ports that South Africa has to offer for imports and exports. An upgrade is therefore not only necessary but essential."
Offloading and loading cranes need to be refurbished to be able to deal with larger ships for a quicker turnaround which, in turn, necessitates upgrading the storage facilities and ancillary infrastructure. "Exports from South Africa have seen a decline as our broken infrastructure has forced the rest of Africa to look elsewhere. Many companies in Africa that once relied on South Africa have now switched to other global supply networks," says Aslett. He warns that South Africa could soon find itself cut off from the rest of the continent.
Transnet is addressing these challenges and is currently focused on improving operational efficiencies at the ports by procuring additional equipment and implementing new systems to reduce congestion. Transnet has also developed partnerships with the private sector to address cable theft and vandalism on the freight rail network. This collaborative effort is already showing results in reduced disruptions to rail operations.
According to Ramaphosa, the government is prioritising infrastructure projects in energy, roads and water to support economic growth and improve quality of life for its citizens. In this regard, the Infrastructure Fund has received a R100 billion allocation from the fiscus for the next decade. It is now collaborating with State entities to prepare a pipeline of projects with an investment value of about R96 billion.
Several catalytic projects to the value of R21 billion are expected to start construction this year. Of this, R2,6 billion has been contributed by the government and the balance from the private sector and developmental finance institutions. The government will make an initial investment of R1,8 billion in bulk infrastructure, which will unlock seven private sector projects worth R133 billion.
For millions of South Africans in rural areas, roads and bridges provide access to markets, employment opportunities and social services.
For more information contact Bearings International, +27 11 899 0000, [email protected], www.bearings.co.za
Further reading:
From the editor's desk: Making sense of the metaverse
Technews Publishing News & events
It wasn't so long ago that nobody had heard of IIoT. Then the hype began and now it's an integral part of the manufacturing environment. Recently I've been hearing more and more about the metaverse 
...
Read more...
---
Innovation for sustainable agriculture
News & events
Panasonic Industry has announced the Gold sponsorship of ETH Zurich's Robotic Weeding System (Rowesys) project and will assist the student team with engineering know-how, as well as components and products 
...
Read more...
---
New head office and warehouse for Fuchs Lubricants
News & events
The new head office and warehouse for Fuchs Lubricants South Africa is on track to be completed this month. The company is investing over R250 million in the expansion at its existing location in Isando, 
...
Read more...
---
Bosch Rexroth Africa Development appoints Tanzanian distributor
News & events
Bosch Rexroth Africa Development has appointed a Tanzanian company as its in-country distributor. Transec is a general mining equipment supplier with an established countrywide presence. In line with 
...
Read more...
---
YES to youth employment
News & events
Bosch Rexroth South Africa has participated in local government's 2021 Youth Employment Service (YES) Programme, which took place from 1 March 2021 to 28 February 2022. This experiential learning programme 
...
Read more...
---
Appointments
News & events
Read more...
---
Appointments
News & events
Read more...
---
Cummins offers a lifeline to the mining industry
News & events
With the bulk of its business in Africa driven by mining, Cummins has continued to support its major mining clients throughout the Covid-19 pandemic. From blasthole drills and front-end loaders to 360 
...
Read more...
---
WorldSkills Africa collaborates with Festo to host the 2022 competitions
News & events
WorldSkills is a global competition organisation that raises the profile of skilled individuals worldwide. This organisation also demonstrates how skills are essential in achieving economic growth. Their 
...
Read more...
---
Bosch Ulwazi's new accredited training programmes
News & events
Bosch Ulwazi has been endorsed by ECSA as its first Certified Training Academy. "This ECSA initiative was a direct response to stakeholders' concerns, to rectify the lack of support regarding development 
...
Read more...
---