printer friendly version
IIoT, Industrie 4.0 or 4IR?
First Quarter 2020
News & events
Stakeholder capitalism: a new world order
The World Economic Forum has always spotted trends long before they become mainstream, and I have been following with interest. In Davos this year the big news was the swing from shareholder to stakeholder capitalism. Today if companies want to attract serious investors they have to look after their customers, staff, suppliers and communities – not just shareholders. The debates at Davos 2020 showed that "the business of business is now far more than just business". Shareholders are no longer the priority. A good ESG rating is as important as financial statements. This is an area that South African business has pioneered, a lot of it quietly behind the scenes. In our stories from Motion Control contributors there are many examples.
The jargon comes thick and fast: do we call it IIoT, M2M, Industrie 4.0 or 4IR? Motion Control has tried to standardise on IIoT but sometimes this doesn't seem to quite fit. After investigating the differences a bit further, this is what I came up with.
Industrial Internet of Things
You can't control what you can't measure, and this is where IIoT comes in. It's about connecting devices on the plant floor and providing new ways to generate and collect useful data. IIoT lets you see the furthest points of the production floor, and into the machine, and can make predictive maintenance and big data analytics possible. It is about connecting devices to improve equipment effectiveness and provide new insights into our businesses, and is resulting in unprecedented levels of efficiency, productivity and performance.
The term Industrial Internet was originally coined by GE in 2012. The adoption and standardisation effort is being led by a US-based alliance known as the Industrial Internet Consortium. Nineteen working groups are in place to develop best practices and standards around IIoT.
Industry 4.0
Industrie 4.0 (the original term) came out of a project in the High Tech Strategy 2020 of the German government and was first presented in 2011 at Hannover Messe. It is a German government led initiative in collaboration with associations, enterprises, academia and trade unions. The goal of the Industrie 4.0 platform is to secure and expand Germany's leading international position in the manufacturing industry.
Broadly the initiative refers to the intelligent networking of machines and processes in industry and it is coordinating the digital transformation of industry. There are six working groups to develop the basic concepts and to tackle the challenges. The Industrie 4.0 philosophy is about keeping the new generation of manufacturers competitive in a global market.
It is more of a cultural philosophy about how to use increased visibility, flexibility and efficiency in production to be more competitive. On the other hand, IIoT is the enabling force for connecting devices, data, machines and people to benefit company and customers.
Machine to Machine
M2M is direct communication between machines, smartphones and appliances. It connects machines to machines, while IIoT takes machine to machine connectivity, integrates web applications and connects it to a cloud. M2M makes use of isolated systems of sensors to collect and record remotely measured data, while IIoT converges systems to enable new applications. IIoT steps it up by integrating device and sensor data with big data, analytics and other mobile applications in an enterprise.
Fourth Industrial Revolution
The phrase Fourth Industrial Revolution (4IR) was introduced in 2015 by Klaus Schwab, executive chairman of the World Economic Forum, in his book The Fourth Industrial Revolution. The term represents the fourth major industrial era since the first Industrial Revolution of the 18th century. It is described as a fusion of emerging technologies that is blurring the lines between the physical, digital and biological spheres. Breakthroughs include robotics, artificial intelligence, nanotechnology, quantum computing, biotechnology, materials science, energy storage, 5G wireless technologies, additive manufacturing and autonomous vehicles.
4IR is the term that has been adopted by South Africa and there are some impressive initiatives going on in this area. For example in recent issues of Motion Control we have covered how South Africa is responding to 4IR through the impressive Intsimbi Future Production Technologies Initiative. This drive is aimed at changing the face of automation in South Africa in a partnership between government and industry.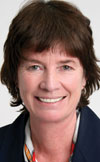 As far as I am concerned these terms all say the same thing in a slightly different way. For now I think I will stick with IIoT.
Kim Roberts
Editor
Credit(s)
Further reading:
BI launches new e-commerce platform
News & events
Bearings International (BI) is entering the fast-growing realm of e-commerce by expanding its current website to provide more detailed information. "The aim is to create a 24/7 access experience for 
...
Read more...
---
TUKS campus taken over by robots!
RS Components SA News & events
Several teams of third-year engineering students took to the track for the ultimate robot showdown as the highly anticipated annual TUKS Robot Race Day took place at the campus recently. Now in its 
...
Read more...
---
From the editor's desk: Killer science and alternative energy
Technews Publishing News & events
I couldn't resist watching The World Industrial Reporter's video on Ten Scientists Killed By Their Own Experiments. Some of them would have deserved the Darwin Award for taking themselves out of the 
...
Read more...
---
Bosch Rexroth SA celebrates women in hydraulics
News & events
Bosch Rexroth South Africa is committed to social investment and the advancement of all its employees, breaking down barriers to create a diverse and dynamic workplace. This upcoming Women's Day presents 
...
Read more...
---
ABB's lifeline to unemployed graduate
News & events
When a kind stranger took a photograph of Momelezi Sifumba standing at a busy roadside with a cardboard sign stating: 'Help Me to Find a Job' and posted it on LinkedIn, little did the unemployed graduate 
...
Read more...
---
Port and rail upgrades essential for SA
News & events
Bearings International (BI) has welcomed the assertion by President Cyril Ramaphosa in his State of the Nation address on 10 February that the economy cannot grow without efficient ports and railways. 
...
Read more...
---
From the editor's desk: Making sense of the metaverse
Technews Publishing News & events
It wasn't so long ago that nobody had heard of IIoT. Then the hype began and now it's an integral part of the manufacturing environment. Recently I've been hearing more and more about the metaverse 
...
Read more...
---
Innovation for sustainable agriculture
News & events
Panasonic Industry has announced the Gold sponsorship of ETH Zurich's Robotic Weeding System (Rowesys) project and will assist the student team with engineering know-how, as well as components and products 
...
Read more...
---
New head office and warehouse for Fuchs Lubricants
News & events
The new head office and warehouse for Fuchs Lubricants South Africa is on track to be completed this month. The company is investing over R250 million in the expansion at its existing location in Isando, 
...
Read more...
---
Bosch Rexroth Africa Development appoints Tanzanian distributor
News & events
Bosch Rexroth Africa Development has appointed a Tanzanian company as its in-country distributor. Transec is a general mining equipment supplier with an established countrywide presence. In line with 
...
Read more...
---