printer friendly version
Top 5 industrial automation trends in 2020
First Quarter 2020
Other technologies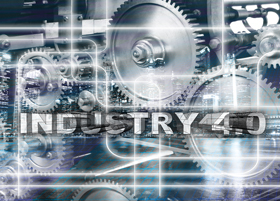 1. Deploying IIoT edge 2.0 solutions
The edge of IIoT enabled architectures is becoming increasingly important due to their role in digital transformation strategies. Initially focused on delivering data to cloud-based applications, the edge is becoming an entirely new ecosystem within enterprise architecture not only for cloud integration, but also to address manufacturers' concerns about latency, security and cost containment.
Edge computing applications – particularly high-level analytics and artificial intelligence (AI) delivered via machine learning (ML) – allow data to be processed near its source. Recognition of the rising importance of the edge will be reflected in the spike of investments in this space. IT and OT suppliers are introducing new IIoT edge offerings – called Industrial IoT Edge 2.0 – with improvements in ease of use, self-service and turnkey operation, while emphasising business outcomes and application-specific solutions versus pervasive infrastructure.
2. Increasing use of cyber-physical systems
While manufacturers ramp up to meet demand for the growing smart product market, they are facing challenges developing and manufacturing new and more complex products and systems. These require tight integration between the computational (virtual) and the physical (continuous) worlds. To meet these complexity and integration requirements, there will be more cyber-physical systems deployed using advanced simulation platforms that cover model-based mechatronic systems engineering, embedded system design integration, and simulation models that validate product and system design in the physical world.
A cyber-physical system is an engineered system or mechanism that is controlled or monitored by computer-based algorithms and is tightly integrated with both the Internet and its users. In cyber-physical systems, physical and software components are deeply intertwined and get much of their intelligence from the use of AI and ML. Factory production lines, process plants for energy and utilities, and smart cities will depend on cyber-physical systems to self-monitor, optimise and even run infrastructure, transportation and buildings autonomously.
In the future, cyber-physical systems will rely less on human control and more on the intelligence embedded in the AI-enabled core processors. These will run the devices, products and systems that will be a pervasive part of the industrial world that produces them.
3. Accelerating development of open process automation systems
Advances in hardware, software, networking and security, along with increasing global competition and cybersecurity risks, will accelerate the development of open process automation systems, driven by the collaboration of users, such as ExxonMobil, BASF, ConocoPhillips, Dow Chemical, Georgia-Pacific and Linde. These companies are members of the Open Process Automation Forum (OPAF), established by The Open Group for identifying and selecting standards to be used for technology and systems. The goal is to accelerate creation of a standards-based, open, interoperable and secure automation architecture that addresses both technical and commercial challenges of current systems.
4. The shift from digitisation to digitalisation technologies
Digital transformation is pivoting from digitisation to digitalisation technologies. Digitisation focuses on technology and infrastructure, and involves creating digital versions of previously analogue data, such as replacing paper based work orders with digital work orders. It involves replacing legacy analogue technology with digital technology.
Digitalisation involves using digital data and technologies to improve business or work processes. Examples are using data from a digital work order to improve maintenance work processes and execution, or using digital twins to improve asset information and engineering processes. Digitalisation uses digital technologies and data to improve the way people work, collaborate and get things done within a plant, across a company or the value chain by using, for example, augmented reality (AR) for assembly and maintenance, and virtual reality (VR) for training and simulation.
Digitisation makes it easier to capture, organise and manage a variety of data. Digitalisation makes it possible to gain more value from all data, focusing on multi-process disruptive change and how to implement these changes throughout an organisation. It engages an entire company and its people, rather than just processes and data.
5. Applying systems engineering practices to industrial cybersecurity
Ensuring the cybersecurity of information systems and associated networks has always been challenging. Serious vulnerabilities are identified on a regular basis and new threats continue to emerge. Industrial systems share many of the same vulnerabilities and are subject to the same threats. However, the consequences may be very different and, in some cases, more severe. This makes cybersecurity an imperative for the asset owner, who ultimately must bear the consequences of an adverse event.
For more information contact Craig Resnick, ARC Advisory Group, www.arcweb.com/analysts/craig-resnick
Further reading:
Pressure measurement converter for harsh industrial conditions
First Quarter 2020, Instrotech , Other technologies
Instrotech is offering Kobold's PNK pressure measurement converter, used for the electrical remote transmission of pressure. For use in heavy machinery, engines, shipbuilding and automotive engineering, 
...
Read more...
---
Three lubrication myths
First Quarter 2020 , Other technologies
As specialists in lubrication reliability solutions, the team at Lubrication Engineers (LE) South Africa frequently comes up against myths relating to lubricants. "People believe things or are taught 
...
Read more...
---
Food grade chain hoists
First Quarter 2020, Becker Mining South Africa , Other technologies
New to Becker's range of Kito hoists are food grade electric chain hoists, designed for safe lifting applications in contaminant controlled and corrosive processing environments, where pristine cleanliness 
...
Read more...
---
Digital factory revenues to jump to US$375 billion by 2030
First Quarter 2020 , Other technologies
Technology investments in the industrial and manufacturing sector are set to skyrocket, jumping from $59 billion in 2019 to $375 billion in 2030. Including hardware revenues, that figure climbs to over 
...
Read more...
---
Why are half of IIoT deployments failing?
First Quarter 2020 , Other technologies
The global Industrial IIoT business is arriving at a tipping point, with the industry reaching a connectivity milestone next year that will pave the way for market-changing events like the proliferation 
...
Read more...
---
How real is augmented reality?
First Quarter 2020, Absolute Perspectives , Other technologies
The early morning air was cold when we arrived at the mine for an underground visit. Our hosts were keen to show us the practical challenges of the drilling and blasting operation, and the many ways in 
...
Read more...
---
Switched interlocked socket range
First Quarter 2020, Powermite - Div. of Hudaco Trading , Other technologies
Powermite's range of plastic switched interlocked sockets form part of a new series of cutting edge Gen 2 plastic industrial plugs and connectors which are poised to raise the bar for efficiency, versatility 
...
Read more...
---
Universal industrial Ethernet absolute encoder
First Quarter 2020, Vepac Electronics , Other technologies
Do you use different protocols on your machines or carry out repairs and don't always know what to expect? With Vepac's WDGA universal IE encoder you are completely flexible. You do not have to worry 
...
Read more...
---
Protecting with lubrication
First Quarter 2020 , Other technologies
Proper lubrication is essential to the correct functioning of mechanical equipment and ensures its longevity. "Even over-lubricating is problematic as it causes grease churning and overheating, which 
...
Read more...
---
Diagnostic videoscope for maintenance
First Quarter 2020, Comtest , Other technologies
Industrial inspections require a powerful, high resolution videoscope that clearly displays the condition of internal equipment components. High resolution videoscopes allow industrial maintenance teams 
...
Read more...
---