printer friendly version
Danfoss continues to invest in sustainable transformation
First Quarter 2021
News & events
There has been growing momentum in the energy sector, and governments across the world are committing to a transition to low-carbon economies. At the recent opening of the Investing in Africa Mining Indaba, president Cyril Ramaphosa implored mining entities to invest in sustainable energy resources. This sentiment has been echoed by minister Gwede Mantashe and the Department of Mineral Resources and Energy (DMRE). However, securing the environmental benefits arising from mining and energy developments is challenging, and at times it restricts innovation within these sectors.
The industrial sector is responsible for 20% of total greenhouse gas emissions. This creates the opportunity to rethink our industries and to build resilience and increase competitiveness, while reducing emissions and paving the way towards a carbon-neutral future. The smart solutions that reduce energy consumption, improve productivity and help integrate renewable energy sources are available today. The World Bank estimates that mining of minerals like graphite, lithium and cobalt will grow by 500% in the next three decades to meet demand for clean energy technologies.
Variable speed/frequency drives (VFD) are expanding their use as the starter of choice, not only in applications that require speed control but also in applications that require torque control and mechanical soft starting. The VFD has the capability to perform active load sharing between multiple motors on the same operating system, allowing one VFD to assume the function of a master and others as the follower, so when the master's torque increases, the follower's torque limit increases, allowing it to contribute more torque to the load.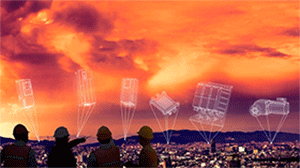 With this in mind, Danfoss Drives South Africa rolled out a series of thought leadership webinars on the topic of energy efficiency in 2020. The campaign's overwhelming success with international audiences led to it being extended into 2021. This year the webinars will focus on technologies that optimise energy consumption and longevity of drive components in the mining industry.
Here are the registration links to the first webinars:
Danfoss Drives – Master Follower Applications – 29 April
https://attendee.gotowebinar.com/register/7251722701549291534
Danfoss Drives – Master Follower Applications – 27 May
https://attendee.gotowebinar.com/register/3626989106539237134
For more information contact Lynne McCarthy, Danfoss South Africa, +27 11 785 7628, mccarthyl@danfoss.com, www.danfoss.co.za
Credit(s)
Further reading:
Bosch Rexroth Tanzania expands footprint
Second Quarter 2021 , News & events
Magare Company, the newly appointed Sales Partner for Hytec Services Africa, has secured a HSA containerised hydraulic hose workshop to further extend its reach in the country, supplementing the Mwanza 
...
Read more...
---
Become a Bosch Rexroth Distributor in Africa
Second Quarter 2021 , News & events
Bosch Rexroth South Africa is looking to welcome new sales partners into its African distribution network. Through Hytec Services Africa (HSA), the Group is looking to expand its network by bringing its 
...
Read more...
---
Africa Automation Technology Fair postponed to 9-11 May, 2023. Virtual Connect! launched
Second Quarter 2021 , News & events
The Africa Automation Technology Fair (AATF) has made the decision to postpone the September 2021 in-person event and reschedule it for 9-11 May 2023.
Read more...
---
Honingcraft goes solar
Second Quarter 2021, Honingcraft , News & events
Honingcraft has implemented the next part of its initiative to move to renewable energy sources. The company has installed a solar energy system that will decrease its carbon footprint and free it from 
...
Read more...
---
BMG contributes to YES programme
Second Quarter 2021, Bearing Man Group T/A BMG , News & events
BMG – part of the Engineering Solutions Group (ESG) of Invicta Holdings – is participating in South Africa's Youth Employment Service (YES) Programme, which is a joint initiative between the government 
...
Read more...
---
BI rolls out IE1 motors from ABB Africa
Second Quarter 2021 , News & events
Bearings International (BI) now has sufficient stock of IE1 motors from ABB Africa to be able to supply the local market in accordance with the new partnership between the two companies, reports BI offer 
...
Read more...
---
Non-genuine parts affect performance and warranty
Second Quarter 2021 , News & events
Counterfeit products illegally make use of Cummins trademarks, copyrights and patents. A counterfeit product is any non-genuine product with a Cummins logo, whereas 'will-fit' parts are usually reverse-engineered 
...
Read more...
---
Hacking for a difference
Second Quarter 2021, RS Components SA , Editor's Choice, News & events
The annual Geekulcha Hackathon recently saw more than 100 coders, developers and programmers challenge each other in an online contest.The event has become a highlight in the African developer world. 
...
Read more...
---
Energy efficiency in the chemical industry
Second Quarter 2021, Danfoss , Editor's Choice
Danfoss has widespread experience and expertise in refrigeration and in controlling the speed of AC motors in all main chemicals sectors: petrochemicals, basic inorganics, polymers, specialty and 
...
Read more...
---
From the editor's desk: Watch this space
Second Quarter 2021, Technews Publishing , News & events
Space adventures capture our imagination − the thrill of space exploration never goes away − and this issue of Motion Control has a couple of articles relating to the ground-breaking exploits of NASA's 
...
Read more...
---