printer friendly version
ML based predictive maintenance
Third Quarter 2021
Other technologies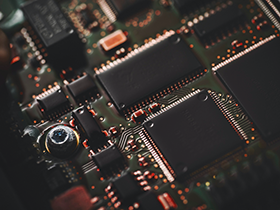 SKF's AutoML-based offering combines machine process data with vibration and temperature data to reduce costs and enable new business models. Automated Machine Learning (AutoML) is enabling a completely new way for machine and factory operators to approach performance and machine output.
AutoML applies pretrained machine learning algorithms to real-time process data to identify anomalous patterns and warn technicians of evolving asset failure. AI is responsible for choosing which machine learning models are applied, and for maintaining these models over time while they run in production. This capability enables quicker modelling and higher accuracy.
"What's really exciting about this development is that we are able to combine asset vibration data with temperature and other types of process data generated by the asset," says AI offering manager, Eitan Vesely. "Essentially two plus two is five in terms of extrapolating value from the combined data set and what it means in terms of actionable insights. For customers, this means earlier failure alerts and insights that provide maintenance technicians with the time and information they need to plan maintenance and establish a diagnosis, before a machine breaks down."
On its own, AutoML-based predictive maintenance is a powerful tool for anticipating failure and gaining a thorough understanding of asset health at the sensor, asset and plant levels. What it means in terms of business models is something altogether different.
The AutoML solution, SKF Enlight AI, enables the implementation of outcome-based business models, where customers pay a fixed fee for a combined offering from SKF. This can include bearings, sensors, lubrication, seals and remanufacturing.
"With the knowledge and understanding of a machine's performance that AutoML enables, we can work with the customer to plan maintenance and optimise inventories of spare parts in a completely new way. Avoiding unplanned downtime is a significant gain for everyone involved," explains Vesely.
Enlight AI in action: A pulp and paper case study
A major pulp and paper company in Latin America wanted to pilot the Enlight AI solution on some critical assets, the motor pumps operating the pre-bleaching system − crucial machines for the entire production process. Due to recurring unexpected failures, the pumps were becoming a production bottleneck, causing annual losses of hundreds of thousands of dollars. The interdependencies between the pumps forced the entire pre-bleaching system offline every time a pump failed. The mill urgently needed to reduce unscheduled downtime of the pumps and receive early failure predictions in an easy-to-use interface and attain greater visibility into asset process data.
Typically, AI applies pretrained machine learning algorithms to real-time sensor data to identify evolving asset failure. In this case, the customer wanted to evaluate the solution's effectiveness by testing it out on process data from existing failures. Two pump failures were used to assess Enlight AI's capabilities. The first pump, Pump A, had an oil leak detected during a visual inspection on 26 December. The leak was determined non-critical and a planned shutdown was scheduled for the end of January. Operational losses for this planned shutdown amounted to $150,000. Pump B failed unexpectedly on 31 December, two days after vibration analysis had first detected an evolving fault. Root cause analysis revealed that a bearing failure was responsible for the shutdown. In total, the operational cost of pump B's unscheduled downtime was $250 000.
These failures dramatically increased maintenance costs and disrupted routine work orders over the course of several weeks. However Enlight AI proved that this situation could have been alleviated using machine learning-based predictive maintenance. Enlight AI detected anomalous asset behaviour in the historical data of both pumps from mid-December. Based on the time to failure estimations provided for each pump, maintenance could have scheduled the planned maintenance for Pump A for an earlier date, before the estimated failure of pump B. This would have left sufficient time to schedule the necessary resources and spare parts and execute a planned shutdown at the end of December to fix problems in both pumps. In this way the total loss, which was about $400 000, would have been only $150 000, the smaller value of the two shutdowns. In the best-case scenario, the potential savings would have been $250 000.
Vesely explains: "During this evaluation process, both vibration and process data were analysed, and the conclusion was clear: using both data sources, more failures were predicted than if only one data source had been used. Based on the value demonstrated in this pilot project we are now in the process of rolling out the solution across hundreds of assets in three different plants".
For more information contact Samantha Joubert, SKF South Africa, +27 11 821 3500, [email protected], www.skf.com
Credit(s)
Further reading:
Encoders with SAE J1939 interface
Turck Banner Other technologies
Turck Banner has extended its encoder portfolio with new encoders featuring the SAE J1939 interface, which is used particularly in mobile equipment.
Read more...
---
Expansion modules for functional safety
Parker Hannifin - Sales Company South Africa Other technologies
Parker Hannifin, the global leader in motion and control technologies, now offers its IQAN-XC41, -XC42 and -XC43 expansion modules with certification according to IEC 61508 safety integrity level 2 (SIL2). 
...
Read more...
---
Vibration and temperature monitor
Comtest Other technologies
Vibration testing in rotating machinery − such as drive motors, driven devices and the bearings, shafts, gears, belts and other elements that make up mechanical systems − provides a way to determine where 
...
Read more...
---
Reduced costs for packaging process
SICK Automation Southern Africa Editor's Choice Other technologies
To address Tetra Pak's requirements, SICK recommended the utilisation of its sHub sensors with EDS/EDM35 feedback system. This motor feedback system incorporates an acceleration sensor and enables comprehensive 
...
Read more...
---
Mini-mobile encoder for construction and agriculture
Instrotech Other technologies
When it comes to construction machinery, whether agricultural technology or forklift trucks, design engineers are often challenged with space limitations when fitting existing rotary encoders and measurement 
...
Read more...
---
Impact of innovative technologies on the mining industry
Parker Hannifin - Sales Company South Africa Other technologies
"Harnessing the complex data from a connected mine's equipment is key to maximising uptime. Parker's Mobile IoT makes it easy to identify usage trends and field-based problems with unparalleled intellectual 
...
Read more...
---
Experience-based diagnosis of machine mechanical problems
Comtest Other technologies
Comtest is offering the unique Fluke 810 vibration tester. This is the most advanced troubleshooting instrument available for vibration, enabling maintenance teams to rapidly collect data and diagnose 
...
Read more...
---
Digital prototyping grows sales 500%
Siemens South Africa Editor's Choice Other technologies
"Solid Edge has enabled us to enter a new world of product design and manufacturing," says Reid. "With its 3D design and sheet metal capabilities, we can now design equipment that is far more functional 
...
Read more...
---
High-quality contact lubricants
Vepac Electronics Other technologies
CG53A is part of the CG series of contact lubricants, designed as an extension of the extremely popular 2X range. The main advantages of these products are reduced contact resistance, even on extremely 
...
Read more...
---
HFT appointed distributor of Femco oil drain equipment
Hytec Fluid Technology Other technologies
Hytec Fluid Technology (HFT) has been appointed a distributor of Femco oil drainage equipment in South Africa. Femco oil drain plugs deliver spill-free, toolless oil changes. They are ideal for use across 
...
Read more...
---