printer friendly version
IIoT, Industrie 4.0 or 4IR?
First Quarter 2020
News & events
Stakeholder capitalism: a new world order
The World Economic Forum has always spotted trends long before they become mainstream, and I have been following with interest. In Davos this year the big news was the swing from shareholder to stakeholder capitalism. Today if companies want to attract serious investors they have to look after their customers, staff, suppliers and communities – not just shareholders. The debates at Davos 2020 showed that "the business of business is now far more than just business". Shareholders are no longer the priority. A good ESG rating is as important as financial statements. This is an area that South African business has pioneered, a lot of it quietly behind the scenes. In our stories from Motion Control contributors there are many examples.
The jargon comes thick and fast: do we call it IIoT, M2M, Industrie 4.0 or 4IR? Motion Control has tried to standardise on IIoT but sometimes this doesn't seem to quite fit. After investigating the differences a bit further, this is what I came up with.
Industrial Internet of Things
You can't control what you can't measure, and this is where IIoT comes in. It's about connecting devices on the plant floor and providing new ways to generate and collect useful data. IIoT lets you see the furthest points of the production floor, and into the machine, and can make predictive maintenance and big data analytics possible. It is about connecting devices to improve equipment effectiveness and provide new insights into our businesses, and is resulting in unprecedented levels of efficiency, productivity and performance.
The term Industrial Internet was originally coined by GE in 2012. The adoption and standardisation effort is being led by a US-based alliance known as the Industrial Internet Consortium. Nineteen working groups are in place to develop best practices and standards around IIoT.
Industry 4.0
Industrie 4.0 (the original term) came out of a project in the High Tech Strategy 2020 of the German government and was first presented in 2011 at Hannover Messe. It is a German government led initiative in collaboration with associations, enterprises, academia and trade unions. The goal of the Industrie 4.0 platform is to secure and expand Germany's leading international position in the manufacturing industry.
Broadly the initiative refers to the intelligent networking of machines and processes in industry and it is coordinating the digital transformation of industry. There are six working groups to develop the basic concepts and to tackle the challenges. The Industrie 4.0 philosophy is about keeping the new generation of manufacturers competitive in a global market.
It is more of a cultural philosophy about how to use increased visibility, flexibility and efficiency in production to be more competitive. On the other hand, IIoT is the enabling force for connecting devices, data, machines and people to benefit company and customers.
Machine to Machine
M2M is direct communication between machines, smartphones and appliances. It connects machines to machines, while IIoT takes machine to machine connectivity, integrates web applications and connects it to a cloud. M2M makes use of isolated systems of sensors to collect and record remotely measured data, while IIoT converges systems to enable new applications. IIoT steps it up by integrating device and sensor data with big data, analytics and other mobile applications in an enterprise.
Fourth Industrial Revolution
The phrase Fourth Industrial Revolution (4IR) was introduced in 2015 by Klaus Schwab, executive chairman of the World Economic Forum, in his book The Fourth Industrial Revolution. The term represents the fourth major industrial era since the first Industrial Revolution of the 18th century. It is described as a fusion of emerging technologies that is blurring the lines between the physical, digital and biological spheres. Breakthroughs include robotics, artificial intelligence, nanotechnology, quantum computing, biotechnology, materials science, energy storage, 5G wireless technologies, additive manufacturing and autonomous vehicles.
4IR is the term that has been adopted by South Africa and there are some impressive initiatives going on in this area. For example in recent issues of Motion Control we have covered how South Africa is responding to 4IR through the impressive Intsimbi Future Production Technologies Initiative. This drive is aimed at changing the face of automation in South Africa in a partnership between government and industry.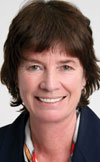 As far as I am concerned these terms all say the same thing in a slightly different way. For now I think I will stick with IIoT.
Kim Roberts
Editor
Credit(s)
Further reading:
Obituary: Steven James Meyer
January 1957 - January 2022
Technews Publishing News & events
It is with deep sadness and shock that we announce the sudden death of SA Instrumentation & Control Editor, Steven Meyer. Steven joined Technews in October 2007 in the position of Deputy Editor. His 
...
Read more...
---
From the editor's desk: Would you like an NFT?
Technews Publishing News & events
One of my favourite light-hearted books is called Fifty Flippen Brilliant South Africans and Elon Musk stands out as one of the giants. He is one of the most iconic inventors and entrepreneurs of our 
...
Read more...
---
Fuchs Lubricants sees major growth in Africa
News & events
Moving to a centralised new head office in Isando, Johannesburg and launching a new unified product brand image in mid-November is all part of a long-term strategy for sustained growth and expansion at 
...
Read more...
---
Hytec Rustenburg establishes permanent site in Marikana
News & events
Hytec Rustenburg has established its first 24/7 satellite mine site at a prominent mine in the North West province. This enables Hytec SA to provide a tailored maintenance programme and stock a selection 
...
Read more...
---
Danfoss acquires Eaton's hydraulics business
Danfoss News & events
Danfoss has officially finalised its $3,3 billion acquisition of Eaton's hydraulics business. The move will see the Danfoss Group grow in size by a third and establish itself as a global leader in mobile 
...
Read more...
---
Festo Didactic helps customers unpack their full learning potential
Festo News & events
Technological changes are continually transforming tasks in companies today. Investment in technologies and machines alone is not enough to ensure success. Festo recognises that skilled employees are 
...
Read more...
---
Engineering Solutions Group achieves Level 2 B-BEEE status
News & events
Invicta Holdings' Engineering Solutions Group (ESG) − distributors of engineering consumables, automotive components, technical services and related solutions − has achieved recognition as a Level 2 contributor 
...
Read more...
---
BMG opens new branch in Maun
News & events
BMG has extended its service in Botswana, with the opening of a new branch in Maun. "BMG now has two dedicated branches in Botswana – one in Gaborone, which was established in 1998 to service and supply 
...
Read more...
---
Fuchs Lubricants achieves top certification
News & events
Fuchs Lubricants South Africa has achieved IATF 16949:2016 certification, which aims at providing improved quality products to automotive customers worldwide. IATF 16949, specified by The International 
...
Read more...
---
Festo's life science webinar on gas handling opens up new horizons
Festo News & events
How piezo technology more efficiently regulates flow rate and pressure.
Read more...
---