printer friendly version
Editorial comment
Fourth Quarter 2005
News & events
With 2005 essentially over it is a good time to take a look at how Motion Control is doing and where we are heading.
Fluid power anchor
While we would like Motion Control to become the 'one stop' publication for anybody wanting to move or rotate anything - Motion Control values its position as official publication for the Fluid Power Association of South Africa, and the Fluid Power segment will remain our 'anchor tenant'.
Staying with the vision
The vision that we started with was to slot in and become a sister publication to SA Instrumentation and Control. Where SAI&C handled the 'brains and nervous systems' of industry, Motion Control was to focus on the 'muscles' of industry, so to speak. When Technews took over Motion Control, it was lined up beautifully, already encompassing hydraulics, pneumatics and electrical drive systems. The magazine launched looking great and has continued to enjoy steady support from these three major categories.
In terms of 'muscles' of industry, we have identified further components that fit this broad description and will work at encouraging more contribution from other players. While we do have some bearings, the shaft-power related components are conspicuously lacking; These would include the likes of: clutches, brakes, shaft seals, gearboxes, infinitely variable gearboxes, regenerative power systems, shaft couplings (universals, etc), chain and sprocket drives, belt and pulley drives, lubricants, etc.
Talk to us
We want Motion Control to continue to focus on products, services and matters that interest you the reader. If there is something that you believe should be in this magazine, pick up the phone - or drop us an e-mail. We wish all our readers and contributors a pleasant and blessed festive season.
Looking forward to a great 2006!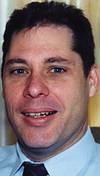 John Gibbs - editor
Send your letters to john@technews.co.za
Handy on-line directories:
Hydraulic, pneumatic and electrical drive systems: www.mcbg.co.za
Instrumentation & Control: www.ibg.co.za
Electronic Components: www.ebg.co.za
Information Technology (IT): www.ictweb.co.za
Security: www.securit.co.za
Credit(s)
Further reading:
From the editor's desk: Making sense of the metaverse
Technews Publishing News & events
It wasn't so long ago that nobody had heard of IIoT. Then the hype began and now it's an integral part of the manufacturing environment. Recently I've been hearing more and more about the metaverse 
...
Read more...
---
Innovation for sustainable agriculture
News & events
Panasonic Industry has announced the Gold sponsorship of ETH Zurich's Robotic Weeding System (Rowesys) project and will assist the student team with engineering know-how, as well as components and products 
...
Read more...
---
New head office and warehouse for Fuchs Lubricants
News & events
The new head office and warehouse for Fuchs Lubricants South Africa is on track to be completed this month. The company is investing over R250 million in the expansion at its existing location in Isando, 
...
Read more...
---
Bosch Rexroth Africa Development appoints Tanzanian distributor
News & events
Bosch Rexroth Africa Development has appointed a Tanzanian company as its in-country distributor. Transec is a general mining equipment supplier with an established countrywide presence. In line with 
...
Read more...
---
YES to youth employment
News & events
Bosch Rexroth South Africa has participated in local government's 2021 Youth Employment Service (YES) Programme, which took place from 1 March 2021 to 28 February 2022. This experiential learning programme 
...
Read more...
---
Appointments
News & events
Read more...
---
Appointments
News & events
Read more...
---
Cummins offers a lifeline to the mining industry
News & events
With the bulk of its business in Africa driven by mining, Cummins has continued to support its major mining clients throughout the Covid-19 pandemic. From blasthole drills and front-end loaders to 360 
...
Read more...
---
WorldSkills Africa collaborates with Festo to host the 2022 competitions
News & events
WorldSkills is a global competition organisation that raises the profile of skilled individuals worldwide. This organisation also demonstrates how skills are essential in achieving economic growth. Their 
...
Read more...
---
From the editor's desk: Another dimension
Technews Publishing Editor's Choice
      It is with great sadness that I am communicating the news of the passing of my colleague Steven Meyer, who was the editor of our sister publication,
SA Instrumentation & Control
. It was a privilege 
...
Read more...
---