printer friendly version
Technews' vision for Motion Control
Second Quarter 2004
News & events
Technews is proud to present this (our first) issue of Motion Control - and I must say, it certainly looks set to live up to our expectations. Looking back at past issues of MC, and drawing from our experience with SA Instrumentation & Control, it became apparent that there is scope for expansion, without deviating from the theme that runs through the magazine.
Motion Control's true theme
Although the name 'Motion Control' would suggest that the magazine focuses on the control aspect, this is not true. While it may touch on control aspects, the real theme of this publication is essentially everything that is directly involved with the production of controlled mechanical power.
The vision we have is of a magazine that serves all in industry who design, integrate, construct, use and maintain any equipment that makes use of 'mechanical muscles' of any description - be they hydraulic, pneumatic or electric. So it begins with actuators, motors and servos from the three main groupings: hydraulic, pneumatic and electric; from there on the theme continues through all the control elements, the power generation, transmission and conditioning equipment associated with these three groupings.
With Motion Control, Technews is working to provide a means for all involved in these areas to be kept up to date with what is available and what is happening. The table below gives some idea of the scope.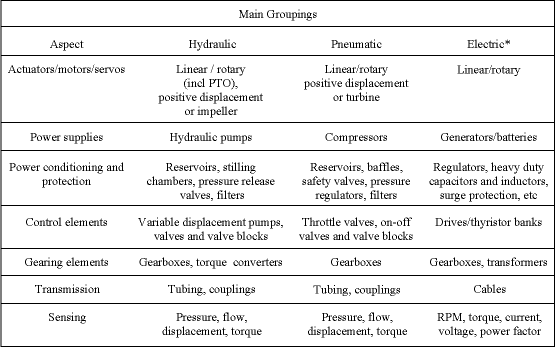 Editorial policy
Our editorial policy is the same as that for SA Instrumentation & Control: Our primary editorial obligation is to our advertisers. Submissions from non-advertisers will be used at the Editor's discretion, in the best interests of our readers - space permitting. Editorial is presented in the voice of the publication and is free of hyperbole. Material that is required to be published unaltered should be submitted as advertorial - or as advertisements. There is no charge for editorial that is published. Anyone may submit editorial. Good, interesting/educational articles are most welcome. Preferred format for submissions is plain, e-mailed text, with pictures sent as separate *.jpg (or zipped *.bmp) attachments. If you have any questions regarding file formats and sizes, etc, please call or e-mail me.
Letters to the Editor
This is our first issue, so we expect the magazine to go through a period of change as it settles into its new personality. Suggestions and ideas from readers will be welcome, as we want to publish a Motion Control that best serves the needs of the industry.
If any reader has something relevant that they would like to see discussed or included in future issues - or if you feel strongly enough to rant about such an issue, e-mail me and we will see if we can include a 'Letters to the Editor' section in the next issue.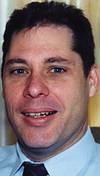 John Gibbs - editor, +27 (0) 31 764 0593, [email protected]
Credit(s)
Further reading:
BI launches new e-commerce platform
News & events
Bearings International (BI) is entering the fast-growing realm of e-commerce by expanding its current website to provide more detailed information. "The aim is to create a 24/7 access experience for 
...
Read more...
---
TUKS campus taken over by robots!
RS Components SA News & events
Several teams of third-year engineering students took to the track for the ultimate robot showdown as the highly anticipated annual TUKS Robot Race Day took place at the campus recently. Now in its 
...
Read more...
---
From the editor's desk: Killer science and alternative energy
Technews Publishing News & events
I couldn't resist watching The World Industrial Reporter's video on Ten Scientists Killed By Their Own Experiments. Some of them would have deserved the Darwin Award for taking themselves out of the 
...
Read more...
---
Bosch Rexroth SA celebrates women in hydraulics
News & events
Bosch Rexroth South Africa is committed to social investment and the advancement of all its employees, breaking down barriers to create a diverse and dynamic workplace. This upcoming Women's Day presents 
...
Read more...
---
ABB's lifeline to unemployed graduate
News & events
When a kind stranger took a photograph of Momelezi Sifumba standing at a busy roadside with a cardboard sign stating: 'Help Me to Find a Job' and posted it on LinkedIn, little did the unemployed graduate 
...
Read more...
---
Port and rail upgrades essential for SA
News & events
Bearings International (BI) has welcomed the assertion by President Cyril Ramaphosa in his State of the Nation address on 10 February that the economy cannot grow without efficient ports and railways. 
...
Read more...
---
From the editor's desk: Making sense of the metaverse
Technews Publishing News & events
It wasn't so long ago that nobody had heard of IIoT. Then the hype began and now it's an integral part of the manufacturing environment. Recently I've been hearing more and more about the metaverse 
...
Read more...
---
Innovation for sustainable agriculture
News & events
Panasonic Industry has announced the Gold sponsorship of ETH Zurich's Robotic Weeding System (Rowesys) project and will assist the student team with engineering know-how, as well as components and products 
...
Read more...
---
New head office and warehouse for Fuchs Lubricants
News & events
The new head office and warehouse for Fuchs Lubricants South Africa is on track to be completed this month. The company is investing over R250 million in the expansion at its existing location in Isando, 
...
Read more...
---
Bosch Rexroth Africa Development appoints Tanzanian distributor
News & events
Bosch Rexroth Africa Development has appointed a Tanzanian company as its in-country distributor. Transec is a general mining equipment supplier with an established countrywide presence. In line with 
...
Read more...
---