printer friendly version
Technews' vision for Motion Control
Second Quarter 2004
News & events
Technews is proud to present this (our first) issue of Motion Control - and I must say, it certainly looks set to live up to our expectations. Looking back at past issues of MC, and drawing from our experience with SA Instrumentation & Control, it became apparent that there is scope for expansion, without deviating from the theme that runs through the magazine.
Motion Control's true theme
Although the name 'Motion Control' would suggest that the magazine focuses on the control aspect, this is not true. While it may touch on control aspects, the real theme of this publication is essentially everything that is directly involved with the production of controlled mechanical power.
The vision we have is of a magazine that serves all in industry who design, integrate, construct, use and maintain any equipment that makes use of 'mechanical muscles' of any description - be they hydraulic, pneumatic or electric. So it begins with actuators, motors and servos from the three main groupings: hydraulic, pneumatic and electric; from there on the theme continues through all the control elements, the power generation, transmission and conditioning equipment associated with these three groupings.
With Motion Control, Technews is working to provide a means for all involved in these areas to be kept up to date with what is available and what is happening. The table below gives some idea of the scope.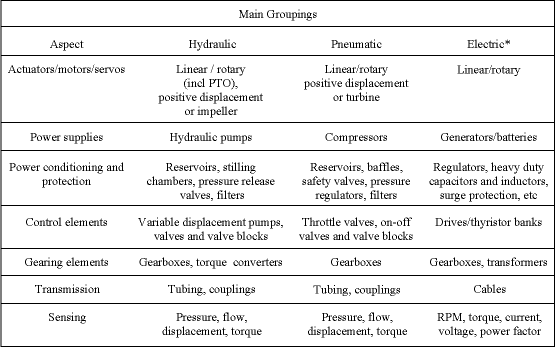 Editorial policy
Our editorial policy is the same as that for SA Instrumentation & Control: Our primary editorial obligation is to our advertisers. Submissions from non-advertisers will be used at the Editor's discretion, in the best interests of our readers - space permitting. Editorial is presented in the voice of the publication and is free of hyperbole. Material that is required to be published unaltered should be submitted as advertorial - or as advertisements. There is no charge for editorial that is published. Anyone may submit editorial. Good, interesting/educational articles are most welcome. Preferred format for submissions is plain, e-mailed text, with pictures sent as separate *.jpg (or zipped *.bmp) attachments. If you have any questions regarding file formats and sizes, etc, please call or e-mail me.
Letters to the Editor
This is our first issue, so we expect the magazine to go through a period of change as it settles into its new personality. Suggestions and ideas from readers will be welcome, as we want to publish a Motion Control that best serves the needs of the industry.
If any reader has something relevant that they would like to see discussed or included in future issues - or if you feel strongly enough to rant about such an issue, e-mail me and we will see if we can include a 'Letters to the Editor' section in the next issue.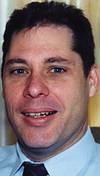 John Gibbs - editor, +27 (0) 31 764 0593, john@technews.co.za
Credit(s)
Further reading:
From the Editor's desk: Building the telescopes of tomorrow
Third Quarter 2021, Technews Publishing , News & events
There are times when the news can get us down. Sadly the Bloodhound project aimed at breaking the world landspeed record at Hakskeen Pan in the Northern Cape has stalled, but there is other magic happening 
...
Read more...
---
Siemens supports the machine tool industry
Third Quarter 2021, Siemens Digital Industries , News & events
Under the motto 'Digitalisation in machine tool manufacturing - infinite opportunities from infinite data', Siemens is demonstrating at EMO Milano and at the virtual Siemens Machine Tool Days 2021 to 
...
Read more...
---
Goodbye Mr Chips of the hydraulics industry
Third Quarter 2021, Hydrasales , News & events
Reginald Pretorius, a veteran of the hydraulics industry, recently bade farewell to Hydrasales and the industry after a long and distinguished career. Popularly known as Oom Reg, this jovial personality 
...
Read more...
---
New B2C online shopping platform for engineering consumables
Third Quarter 2021, Bearing Man Group T/A BMG , News & events
BMG's online shopping platform now encompasses a newly launched E-commerce service, designed especially for consumers, to boost their buying experience of engineering consumables.
Read more...
---
RS Components trebles its SKF bearings portfolio
Third Quarter 2021, RS Components SA , News & events
RS Components has added 4000 SKF bearings to its portfolio, increasing the offering to a total of 6000. This is the first step in RS significantly increasing its SKF range offer across bearings, power 
...
Read more...
---
TurboDirect SA launches online store
Third Quarter 2021 , News & events
TurboDirect SA is launching an all new catalogue and online store. The brands include all international OEM leaders and a wide range of after-market turbochargers, such as Garrett, Mitsubishi, Borg Warner 
...
Read more...
---
Hytec Services Africa appoints new partner
Third Quarter 2021 , News & events
Hytec Services Africa has appointed a new Zimbabwean sales and distribution partner, Pace International, to offer the entire scope of Bosch Rexroth SA Group products and services to the actively growing 
...
Read more...
---
Hytec's Smart Inspection app
Third Quarter 2021 , News & events
Hytec South Africa has developed a new app that simplifies the inspection and servicing reporting processes for its customers. The 'Smart Inspection' app, developed in collaboration with Bosch Mining, 
...
Read more...
---
Virtual commissioning of thickener drive
Third Quarter 2021 , News & events
In a first for Bosch Rexroth South Africa, Hytec Services Africa (HSA) conducted its first online-based commissioning of a 3000 kN thickener drive for a Madagascan-based mine. The power pack had been 
...
Read more...
---
Africa's economic recovery
Third Quarter 2021, SEW-EURODRIVE , News & events
The Covid-19 pandemic has had a devastating impact on many African economies, particularly those dependent on oil exports, tourism and resources. According to the African Development Bank's recently released 
...
Read more...
---