printer friendly version
Technews' vision for Motion Control
Second Quarter 2004
News & events
Technews is proud to present this (our first) issue of Motion Control - and I must say, it certainly looks set to live up to our expectations. Looking back at past issues of MC, and drawing from our experience with SA Instrumentation & Control, it became apparent that there is scope for expansion, without deviating from the theme that runs through the magazine.
Motion Control's true theme
Although the name 'Motion Control' would suggest that the magazine focuses on the control aspect, this is not true. While it may touch on control aspects, the real theme of this publication is essentially everything that is directly involved with the production of controlled mechanical power.
The vision we have is of a magazine that serves all in industry who design, integrate, construct, use and maintain any equipment that makes use of 'mechanical muscles' of any description - be they hydraulic, pneumatic or electric. So it begins with actuators, motors and servos from the three main groupings: hydraulic, pneumatic and electric; from there on the theme continues through all the control elements, the power generation, transmission and conditioning equipment associated with these three groupings.
With Motion Control, Technews is working to provide a means for all involved in these areas to be kept up to date with what is available and what is happening. The table below gives some idea of the scope.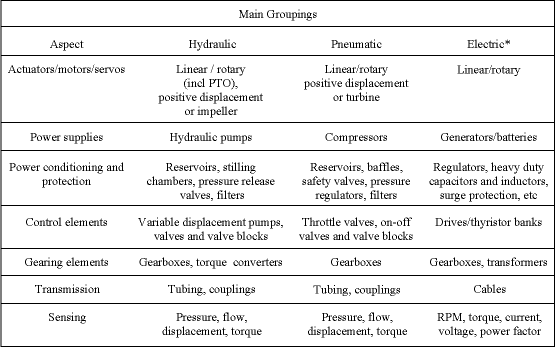 Editorial policy
Our editorial policy is the same as that for SA Instrumentation & Control: Our primary editorial obligation is to our advertisers. Submissions from non-advertisers will be used at the Editor's discretion, in the best interests of our readers - space permitting. Editorial is presented in the voice of the publication and is free of hyperbole. Material that is required to be published unaltered should be submitted as advertorial - or as advertisements. There is no charge for editorial that is published. Anyone may submit editorial. Good, interesting/educational articles are most welcome. Preferred format for submissions is plain, e-mailed text, with pictures sent as separate *.jpg (or zipped *.bmp) attachments. If you have any questions regarding file formats and sizes, etc, please call or e-mail me.
Letters to the Editor
This is our first issue, so we expect the magazine to go through a period of change as it settles into its new personality. Suggestions and ideas from readers will be welcome, as we want to publish a Motion Control that best serves the needs of the industry.
If any reader has something relevant that they would like to see discussed or included in future issues - or if you feel strongly enough to rant about such an issue, e-mail me and we will see if we can include a 'Letters to the Editor' section in the next issue.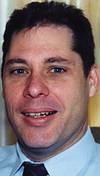 John Gibbs - editor, +27 (0) 31 764 0593, john@technews.co.za
Credit(s)
Further reading:
Obituary: Steven James Meyer
January 1957 - January 2022
Technews Publishing News & events
It is with deep sadness and shock that we announce the sudden death of SA Instrumentation & Control Editor, Steven Meyer. Steven joined Technews in October 2007 in the position of Deputy Editor. His 
...
Read more...
---
From the editor's desk: Would you like an NFT?
Technews Publishing News & events
One of my favourite light-hearted books is called Fifty Flippen Brilliant South Africans and Elon Musk stands out as one of the giants. He is one of the most iconic inventors and entrepreneurs of our 
...
Read more...
---
Fuchs Lubricants sees major growth in Africa
News & events
Moving to a centralised new head office in Isando, Johannesburg and launching a new unified product brand image in mid-November is all part of a long-term strategy for sustained growth and expansion at 
...
Read more...
---
Hytec Rustenburg establishes permanent site in Marikana
News & events
Hytec Rustenburg has established its first 24/7 satellite mine site at a prominent mine in the North West province. This enables Hytec SA to provide a tailored maintenance programme and stock a selection 
...
Read more...
---
Danfoss acquires Eaton's hydraulics business
Danfoss News & events
Danfoss has officially finalised its $3,3 billion acquisition of Eaton's hydraulics business. The move will see the Danfoss Group grow in size by a third and establish itself as a global leader in mobile 
...
Read more...
---
Festo Didactic helps customers unpack their full learning potential
Festo News & events
Technological changes are continually transforming tasks in companies today. Investment in technologies and machines alone is not enough to ensure success. Festo recognises that skilled employees are 
...
Read more...
---
Engineering Solutions Group achieves Level 2 B-BEEE status
News & events
Invicta Holdings' Engineering Solutions Group (ESG) − distributors of engineering consumables, automotive components, technical services and related solutions − has achieved recognition as a Level 2 contributor 
...
Read more...
---
BMG opens new branch in Maun
News & events
BMG has extended its service in Botswana, with the opening of a new branch in Maun. "BMG now has two dedicated branches in Botswana – one in Gaborone, which was established in 1998 to service and supply 
...
Read more...
---
Fuchs Lubricants achieves top certification
News & events
Fuchs Lubricants South Africa has achieved IATF 16949:2016 certification, which aims at providing improved quality products to automotive customers worldwide. IATF 16949, specified by The International 
...
Read more...
---
Festo's life science webinar on gas handling opens up new horizons
Festo News & events
How piezo technology more efficiently regulates flow rate and pressure.
Read more...
---