printer friendly version
Making amends
Fourth Quarter 2004
News & events
Our third quarter edition of Motion Control contained editorial comment that came down hard on those in industry who do not make correct use of SI units. Unfortunately, it was only some time after the publication of the magazine that we became aware of certain events in the industry. In hindsight, elements of the column could be seen to have caused offence, though their intention was never to do so.
Apologies
To those who were offended - the editorial team of Motion Control apologises unreservedly. The intention was to stimulate thought and debate, rather than offend. Had certain facts been known at the time of publication, the column would most certainly have been written differently.
Leaders in the industry
The companies alluded to in the editorial column (but not mentioned), DO happen to be leaders in the industry. They are also in no need of sardonic lectures on the correct usage of SI units - as they (like many others) would be quite pleased to see correct usage in the industry. Motion Control acknowledges the leading position that these companies have in the industry, and again apologises unreservedly for the manner in which the subject of correct SI unit usage was raised.
Commitment to a Code Of Conduct
The MPASA and its special interest groups (representing publishers) strive to apply and promote the highest standards of publishing practice. In keeping with this goal, Motion Control is committed to abiding with the following self-regulatory Code of Conduct:
* Ensuring that editorial published is in no way inaccurate, misleading, or distorted - this includes pictures.
* Maintaining editorial integrity and independence from influence by any outside sources, including advertisers and government.
* Supporting and promoting the ideal of a free press.
* Respecting the trademarks and copyrights of other publications.
* Promoting and selling space on the merits of own publications and not use promotion or selling methods that disparage other publications.
* Dealing honestly and fairly with all advertisers and suppliers.
* Clearly differentiating between editorial and advertorial used in publications.
* Not knowingly accepting advertising that contains untruthful, deceptive or misleading statements.
* Publishing magazines timeously to the benefit of readers and advertisers.
Motion Control's position in industry
Motion Control 's objective is to provide a communication platform for the industry that works to stimulate, inform and educate, bringing real value to all stakeholders, manufacturers, vendors and end-users alike. It pledges to continue to work closely with the industry representatives of SAFPA, as it seeks to promote excellence and raise the professional standards of the pneumatics and hydraulics industries. Motion Control aims to speak authoritatively for the entire industry and will continue to strive to accurately reflect the industry's key decision-makers.
Technews recommits itself to excellence in publishing, continuing the proud record it has established over the last two decades, through literally thousands of publications.
Sincerely,
Darren Smith, editorial director, Technews
Graeme Bell, managing editor, SA Instrumentation and Control, Motion Control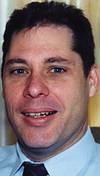 John Gibbs, editor, SA Instrumentation and Control, Motion Control
Credit(s)
Further reading:
BI launches new e-commerce platform
News & events
Bearings International (BI) is entering the fast-growing realm of e-commerce by expanding its current website to provide more detailed information. "The aim is to create a 24/7 access experience for 
...
Read more...
---
TUKS campus taken over by robots!
RS Components SA News & events
Several teams of third-year engineering students took to the track for the ultimate robot showdown as the highly anticipated annual TUKS Robot Race Day took place at the campus recently. Now in its 
...
Read more...
---
From the editor's desk: Killer science and alternative energy
Technews Publishing News & events
I couldn't resist watching The World Industrial Reporter's video on Ten Scientists Killed By Their Own Experiments. Some of them would have deserved the Darwin Award for taking themselves out of the 
...
Read more...
---
Bosch Rexroth SA celebrates women in hydraulics
News & events
Bosch Rexroth South Africa is committed to social investment and the advancement of all its employees, breaking down barriers to create a diverse and dynamic workplace. This upcoming Women's Day presents 
...
Read more...
---
ABB's lifeline to unemployed graduate
News & events
When a kind stranger took a photograph of Momelezi Sifumba standing at a busy roadside with a cardboard sign stating: 'Help Me to Find a Job' and posted it on LinkedIn, little did the unemployed graduate 
...
Read more...
---
Port and rail upgrades essential for SA
News & events
Bearings International (BI) has welcomed the assertion by President Cyril Ramaphosa in his State of the Nation address on 10 February that the economy cannot grow without efficient ports and railways. 
...
Read more...
---
From the editor's desk: Making sense of the metaverse
Technews Publishing News & events
It wasn't so long ago that nobody had heard of IIoT. Then the hype began and now it's an integral part of the manufacturing environment. Recently I've been hearing more and more about the metaverse 
...
Read more...
---
Innovation for sustainable agriculture
News & events
Panasonic Industry has announced the Gold sponsorship of ETH Zurich's Robotic Weeding System (Rowesys) project and will assist the student team with engineering know-how, as well as components and products 
...
Read more...
---
New head office and warehouse for Fuchs Lubricants
News & events
The new head office and warehouse for Fuchs Lubricants South Africa is on track to be completed this month. The company is investing over R250 million in the expansion at its existing location in Isando, 
...
Read more...
---
Bosch Rexroth Africa Development appoints Tanzanian distributor
News & events
Bosch Rexroth Africa Development has appointed a Tanzanian company as its in-country distributor. Transec is a general mining equipment supplier with an established countrywide presence. In line with 
...
Read more...
---