printer friendly version
Making amends
Fourth Quarter 2004
News & events
Our third quarter edition of Motion Control contained editorial comment that came down hard on those in industry who do not make correct use of SI units. Unfortunately, it was only some time after the publication of the magazine that we became aware of certain events in the industry. In hindsight, elements of the column could be seen to have caused offence, though their intention was never to do so.
Apologies
To those who were offended - the editorial team of Motion Control apologises unreservedly. The intention was to stimulate thought and debate, rather than offend. Had certain facts been known at the time of publication, the column would most certainly have been written differently.
Leaders in the industry
The companies alluded to in the editorial column (but not mentioned), DO happen to be leaders in the industry. They are also in no need of sardonic lectures on the correct usage of SI units - as they (like many others) would be quite pleased to see correct usage in the industry. Motion Control acknowledges the leading position that these companies have in the industry, and again apologises unreservedly for the manner in which the subject of correct SI unit usage was raised.
Commitment to a Code Of Conduct
The MPASA and its special interest groups (representing publishers) strive to apply and promote the highest standards of publishing practice. In keeping with this goal, Motion Control is committed to abiding with the following self-regulatory Code of Conduct:
* Ensuring that editorial published is in no way inaccurate, misleading, or distorted - this includes pictures.
* Maintaining editorial integrity and independence from influence by any outside sources, including advertisers and government.
* Supporting and promoting the ideal of a free press.
* Respecting the trademarks and copyrights of other publications.
* Promoting and selling space on the merits of own publications and not use promotion or selling methods that disparage other publications.
* Dealing honestly and fairly with all advertisers and suppliers.
* Clearly differentiating between editorial and advertorial used in publications.
* Not knowingly accepting advertising that contains untruthful, deceptive or misleading statements.
* Publishing magazines timeously to the benefit of readers and advertisers.
Motion Control's position in industry
Motion Control 's objective is to provide a communication platform for the industry that works to stimulate, inform and educate, bringing real value to all stakeholders, manufacturers, vendors and end-users alike. It pledges to continue to work closely with the industry representatives of SAFPA, as it seeks to promote excellence and raise the professional standards of the pneumatics and hydraulics industries. Motion Control aims to speak authoritatively for the entire industry and will continue to strive to accurately reflect the industry's key decision-makers.
Technews recommits itself to excellence in publishing, continuing the proud record it has established over the last two decades, through literally thousands of publications.
Sincerely,
Darren Smith, editorial director, Technews
Graeme Bell, managing editor, SA Instrumentation and Control, Motion Control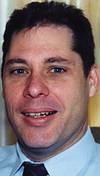 John Gibbs, editor, SA Instrumentation and Control, Motion Control
Credit(s)
Further reading:
Obituary: Steven James Meyer
January 1957 - January 2022
Technews Publishing News & events
It is with deep sadness and shock that we announce the sudden death of SA Instrumentation & Control Editor, Steven Meyer. Steven joined Technews in October 2007 in the position of Deputy Editor. His 
...
Read more...
---
From the editor's desk: Would you like an NFT?
Technews Publishing News & events
One of my favourite light-hearted books is called Fifty Flippen Brilliant South Africans and Elon Musk stands out as one of the giants. He is one of the most iconic inventors and entrepreneurs of our 
...
Read more...
---
Fuchs Lubricants sees major growth in Africa
News & events
Moving to a centralised new head office in Isando, Johannesburg and launching a new unified product brand image in mid-November is all part of a long-term strategy for sustained growth and expansion at 
...
Read more...
---
Hytec Rustenburg establishes permanent site in Marikana
News & events
Hytec Rustenburg has established its first 24/7 satellite mine site at a prominent mine in the North West province. This enables Hytec SA to provide a tailored maintenance programme and stock a selection 
...
Read more...
---
Danfoss acquires Eaton's hydraulics business
Danfoss News & events
Danfoss has officially finalised its $3,3 billion acquisition of Eaton's hydraulics business. The move will see the Danfoss Group grow in size by a third and establish itself as a global leader in mobile 
...
Read more...
---
Festo Didactic helps customers unpack their full learning potential
Festo News & events
Technological changes are continually transforming tasks in companies today. Investment in technologies and machines alone is not enough to ensure success. Festo recognises that skilled employees are 
...
Read more...
---
Engineering Solutions Group achieves Level 2 B-BEEE status
News & events
Invicta Holdings' Engineering Solutions Group (ESG) − distributors of engineering consumables, automotive components, technical services and related solutions − has achieved recognition as a Level 2 contributor 
...
Read more...
---
BMG opens new branch in Maun
News & events
BMG has extended its service in Botswana, with the opening of a new branch in Maun. "BMG now has two dedicated branches in Botswana – one in Gaborone, which was established in 1998 to service and supply 
...
Read more...
---
Fuchs Lubricants achieves top certification
News & events
Fuchs Lubricants South Africa has achieved IATF 16949:2016 certification, which aims at providing improved quality products to automotive customers worldwide. IATF 16949, specified by The International 
...
Read more...
---
Festo's life science webinar on gas handling opens up new horizons
Festo News & events
How piezo technology more efficiently regulates flow rate and pressure.
Read more...
---