printer friendly version
Time to get rid of the BAR ... and open an MPa sports pub
Third Quarter 2004
News & events
An 'old timer' is keen to see correct adoption of the SI system of units.
Roy Hemingway writes:
"... It is about time that the hydraulic industry started to apply the SI system correctly. I recently saw an article by our 'self appointed leaders in the hydraulics industry', boasting about presses they made with 500t of pressure!"
Oh boy - as Jim Pinto would say: this is so 'eminently pickable'!
Roy said that he would fancy to see something published to "let the cat amongst the pigeons". He faxed me a copy of the article - and yes, the mind boggles. I will not humiliate the publication (or the engineering company that proudly produced this article) by revealing their names. It is indeed a sad state of affairs when our 'experts' who are let loose on nuclear reactors and the like are seemingly unaware of the obvious difference between force and pressure.
People, we are talking school science here - not even first-year University!
Now this may come as a shock to some ... Did you know that grams, kilograms and metric tons are intended for expressing mass? And did you know that there is a thing called a Newton - which is the official unit of force? And did you know that pressure is actually an expression of force divided by the surface area over which that force is acting?
So just what the Dickens is 500t of pressure? A force of 4,9 megaNewtons acting on some indeterminable area? - And as this indeterminable area fluctuates, so will the force (if the pressure is fixed to the specified value). Obviously, they mean to specify a force, and not a pressure - so why on earth do they not? Go figure.
All right - that is enough poking fun. I do not for one moment believe that the engineering company in question is unable to design presses that are eminently suitable for their intended task. I believe that the meaningless gibberish in the published article is merely the result of total apathy towards spending the paltry 10 s it takes to understand the extreme simplicity of correct usage of the metric system. As Roy posed in his letter: "What could be simpler than MPa = N/mm²?"
I regularly receive press releases with non-metric units, which I duly convert to metric - and occasionally I have had to 'sanitise' some clangers quite similar to the example highlighted by Roy. We would certainly not be doing anybody any favours by allowing such drivel to perpetuate. (Now I have laid myself open for attack I will have to be especially careful not to let one of those whoppers get through uncorrected!)
Roy Hemingway's own conversion to metric has spawned a very useful book for engineers and technicians - take a look at 'Practical Engineering Design 1' - a goldmine of information.
Safety in Industry
Page 20 of the September issue of our sister publication, SA Instrumentation & Control, featured an article on the state of the safety of South African plants. Referring to the likelihood of a Bhopal-like disaster, was the chilling "... it could happen in South Africa."
The September issue was not yet back from the press when the news arrived telling of six dead and 147 injured (five seriously) at the scene of an explosion on a Sasol plant. While any accident is bad news, this begs the question of whether this is as bad as it will get... or are there worse accidents waiting to happen on other plants.
October's SA I&C will include an article discussing safety in nuclear power plants.
If there are others like Roy who have points that they wish to make or have addressed, please write to the editor. We want to address the interests of our readers and get some healthy interaction on the go. We trust you will enjoy Technews' second edition of Motion Control SA - a bit thicker, and laid out in a style in keeping with the new SA I&C look.
SAFPA looks a bit quiet this quarter - come on guys!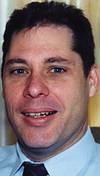 John Gibbs - editor
Send your letters to the editor: john@technews.co.za
Do your instrumentation and control shopping at www.ibg.co.za
Visit the publisher's website: www.ibg.co.za
Credit(s)
Further reading:
Obituary: Steven James Meyer
January 1957 - January 2022
Technews Publishing News & events
It is with deep sadness and shock that we announce the sudden death of SA Instrumentation & Control Editor, Steven Meyer. Steven joined Technews in October 2007 in the position of Deputy Editor. His 
...
Read more...
---
From the editor's desk: Would you like an NFT?
Technews Publishing News & events
One of my favourite light-hearted books is called Fifty Flippen Brilliant South Africans and Elon Musk stands out as one of the giants. He is one of the most iconic inventors and entrepreneurs of our 
...
Read more...
---
Fuchs Lubricants sees major growth in Africa
News & events
Moving to a centralised new head office in Isando, Johannesburg and launching a new unified product brand image in mid-November is all part of a long-term strategy for sustained growth and expansion at 
...
Read more...
---
Hytec Rustenburg establishes permanent site in Marikana
News & events
Hytec Rustenburg has established its first 24/7 satellite mine site at a prominent mine in the North West province. This enables Hytec SA to provide a tailored maintenance programme and stock a selection 
...
Read more...
---
Danfoss acquires Eaton's hydraulics business
Danfoss News & events
Danfoss has officially finalised its $3,3 billion acquisition of Eaton's hydraulics business. The move will see the Danfoss Group grow in size by a third and establish itself as a global leader in mobile 
...
Read more...
---
Festo Didactic helps customers unpack their full learning potential
Festo News & events
Technological changes are continually transforming tasks in companies today. Investment in technologies and machines alone is not enough to ensure success. Festo recognises that skilled employees are 
...
Read more...
---
Engineering Solutions Group achieves Level 2 B-BEEE status
News & events
Invicta Holdings' Engineering Solutions Group (ESG) − distributors of engineering consumables, automotive components, technical services and related solutions − has achieved recognition as a Level 2 contributor 
...
Read more...
---
BMG opens new branch in Maun
News & events
BMG has extended its service in Botswana, with the opening of a new branch in Maun. "BMG now has two dedicated branches in Botswana – one in Gaborone, which was established in 1998 to service and supply 
...
Read more...
---
Fuchs Lubricants achieves top certification
News & events
Fuchs Lubricants South Africa has achieved IATF 16949:2016 certification, which aims at providing improved quality products to automotive customers worldwide. IATF 16949, specified by The International 
...
Read more...
---
Festo's life science webinar on gas handling opens up new horizons
Festo News & events
How piezo technology more efficiently regulates flow rate and pressure.
Read more...
---